Here a few suggestions for those visitors in Myoko during the winter early season. This is great chance to experience some great culture and local sights. If there isn't enough of the famous powder early season, don't be disappointed, get out and see some of the great Myoko sights.
Myoko Area
Before the snow buries Myoko now is a great time to see places such as Imori pond & Naena waterfall while they are still accessible and visible. You may need a car to reach these areas.
Arai
There are a couple of great places that you can visit in Arai, both while free will require a call just to let them know you are coming. You can visit both places below in one day as they are close to each other. Also you should swing by for lunch as the great sushi restaurants near the train station. Try Yamato Sushi and Sushi Yoshi.
Kimi no I is a local famous sake brewery and offers a tour of its historical brewery. The tour is Japanese although English leaflets are provided. If you have a translator, you will obviously gain more from the tour. You will be shown the brewery and the process used to create this award-winning sake. At the end you will also be given the chance to sample different types of sake.
Kanzuri is a famous local spice produced in Myoko City and sold worldwide. The peppers used in the spice are laid upon the fresh snow each year. This draws out the bitterness and enhances the flavour and sweetness. You can have a brief tour in which you are told about the process of making kanzuri and also get the chance to try the different kinds of spices. You can then visit their shop to purchase any of their products. Makes for a great present.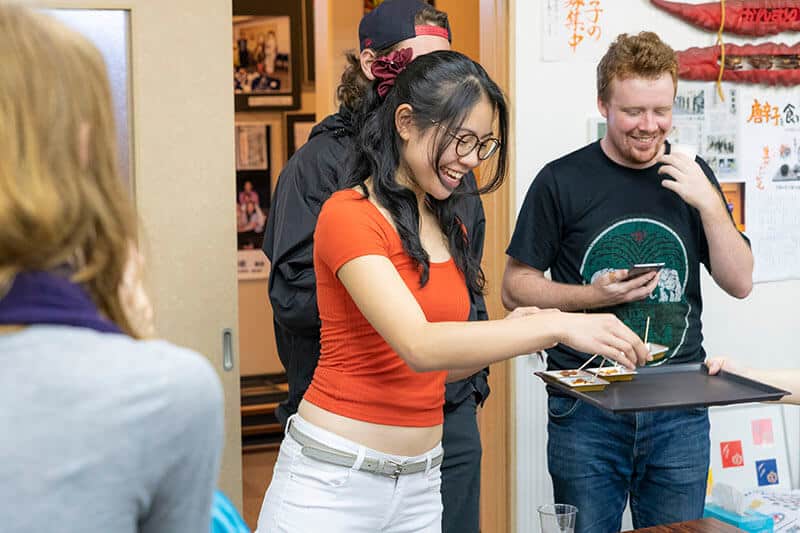 Joetsu
There are many places to explore in the Joetsu area. Here are a few suggestions.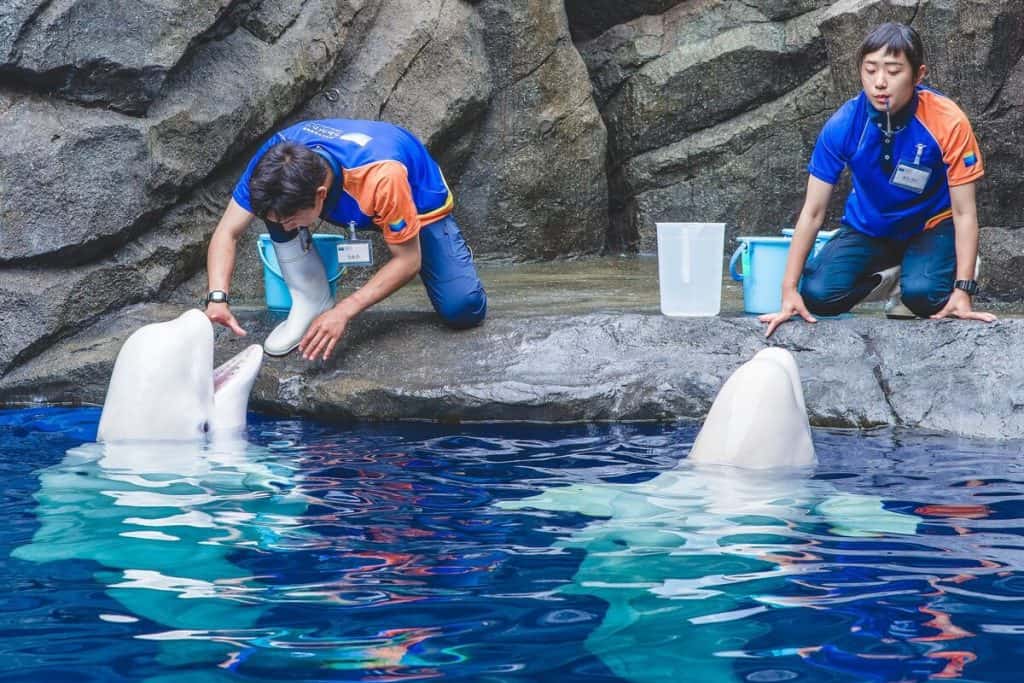 Umigatari Aquarium: A great day out for everyone, especially for families. This newly constructed aquarium has a stunning design and features beluga whales and great numbers of magellanic penguins.
Honcho: This is the main street that has many interesting shops and restaurants to explore. If you keep your eye out for the tea shop you can try your hand at making traditional green tea in the shop. This experience is free of charge. The art gallery further up the street also offers a calligraphy experience where you can try writing a Japanese kanji character.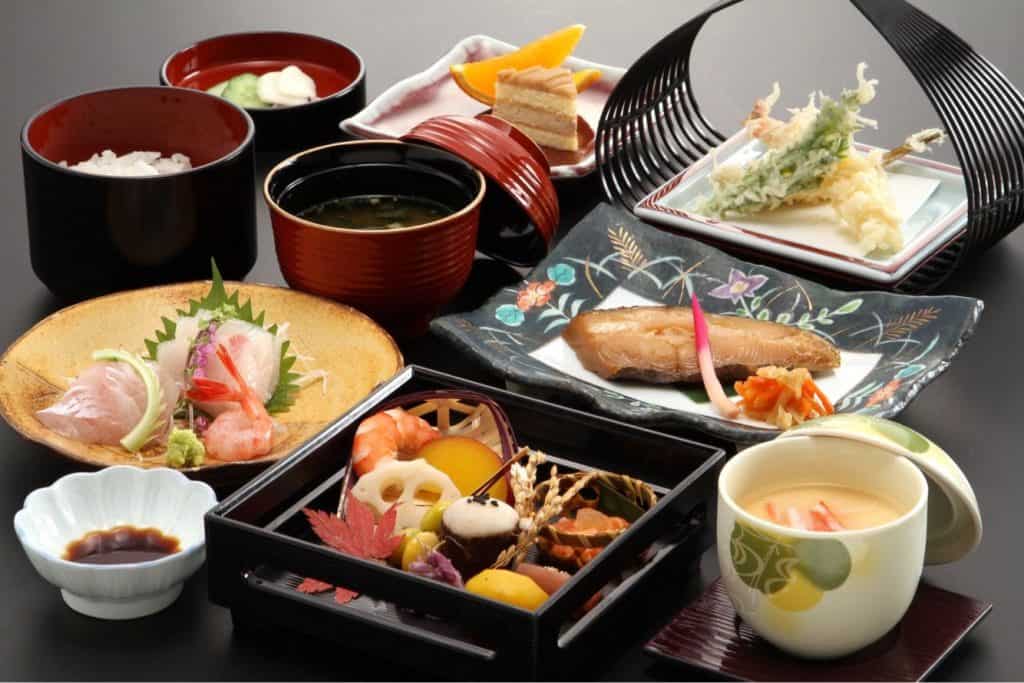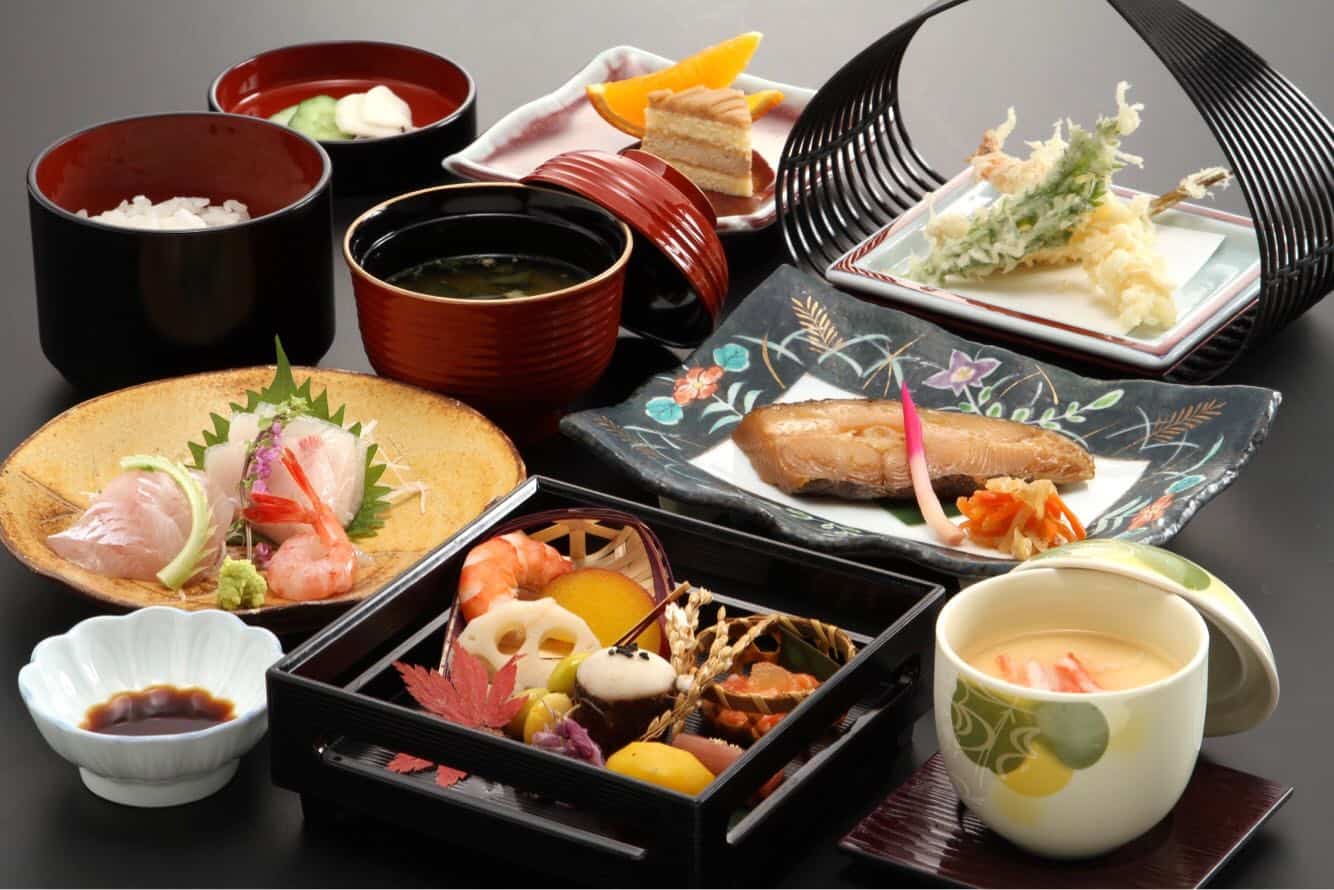 Ryotei Ukiyo: A ryotei is a traditional form of high-class Japanese restaurant that represents the region's food culture. Few ryotei now survive outside Kyoto and Tokyo, making them highly precious. The ryotei in Joetsu is listed as a Japanese national treasure! This beautiful old building is great to explore if they are able to, they will show you around. This is a great place for lunch and also dinner. Usually lunch doesn't require booking, but dinner does.
Nagano
There are many places you could venture to in Nagano but the place you must visit is the world heritage site Zenkoji Temple. This important temple contains over 1,000 years of history and is great fun to explore. Make sure you pay the small entrance fees and climb the gate, and also enter the main temple area. After visiting the temple also stop by a local restaurant just outside the temple to eat their amazing noodles!