Imori Pond – beautiful all year round
Imori pond is one of the most scenic spots in Myoko Kogen. It is famous for the mirror-like water that perfectly reflects Mt Myoko. It is an amazing photo spot. Imori pond is situated in the Ikenotaira area of Myoko Kogen. It is very easy to reach by car and bus and is accessible all year round. The pond has a trail running around it that allows you to walk all along the edge of the water. It takes about 15 minutes to walk around and the path is flat and wide so suitable for everybody.
Imori pond changes with the seasons. In spring the blooming skunk cabbages know as mizubasho in Japanese start to flower and look amazing. The skunk cabbages usually start to appear around mid April, depending on the temperatures and weather. Many people come to Imori Pond to see this site. Spring is also one of the best seasons to capture the reflection of Mt Myoko in the still water of the pond.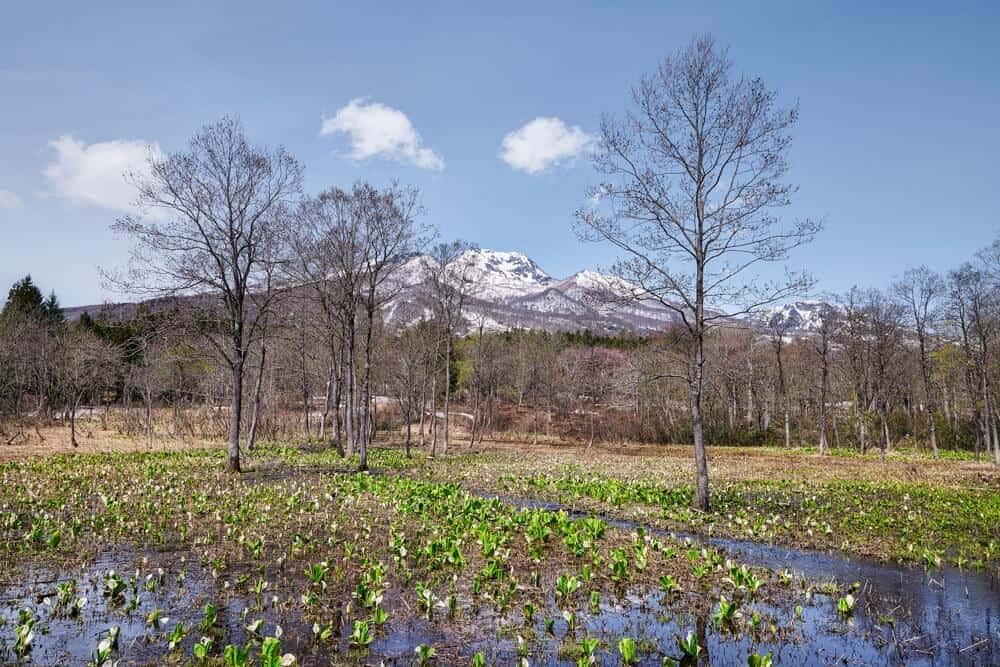 During summer the Imori Pond is surrounded by lush greenery and the backdrop of Mt Myoko is covered with green trees now all the snow has disappeared. As pond plants start to grow in the water it can become more difficult to capture that perfect reflection of Mt Myoko in the water.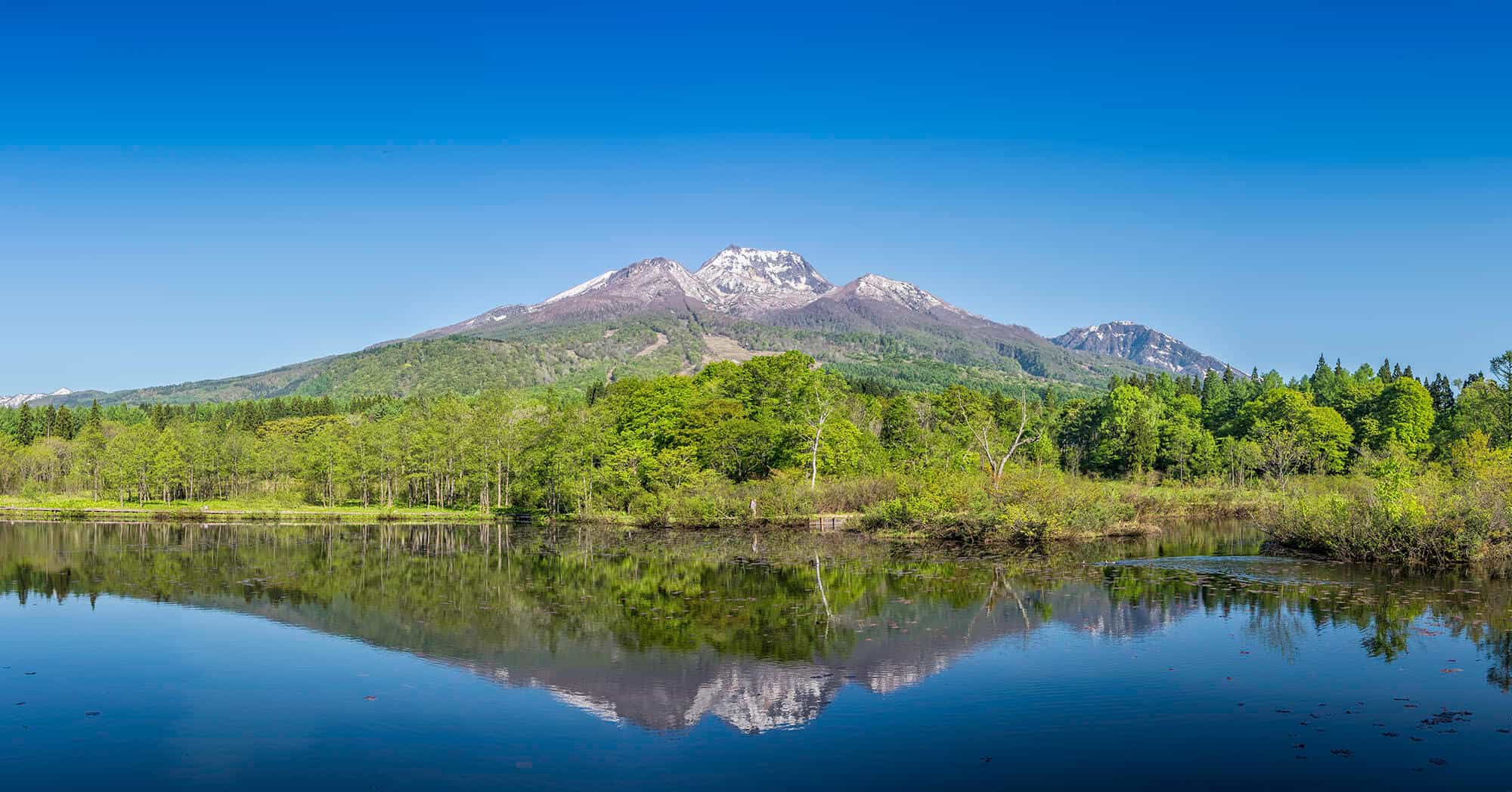 Autumn, of course, brings a lot of colour to the pond area as trees on the mountain and around the pond change their colour to hues of red, yellow and orange. During winter the snowfall covers the lake and paths but the visitor centre next to the pond is still open and you see the pond from the edges of the road and even climb on top of the snow in some areas.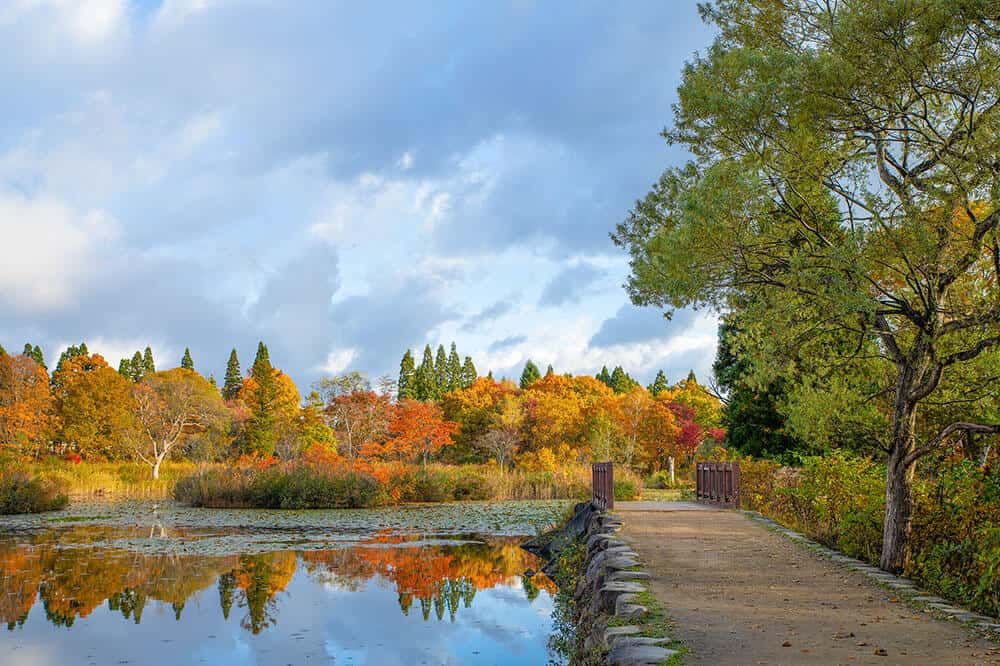 Food
You can eat and get ice cream at the restaurant on the side of the lake called Bashouen (芭蕉苑). The restaurant is open from spring to the end of autumn. You can try some noodle dishes and other light food. They also sell soft cream, so during the summer months you can grab a nice ice cream to eat on your walk around the pond. Their all you can eat udon noodles and tempura set is highly recommended. You can try some deep fried wild mountain vegetables.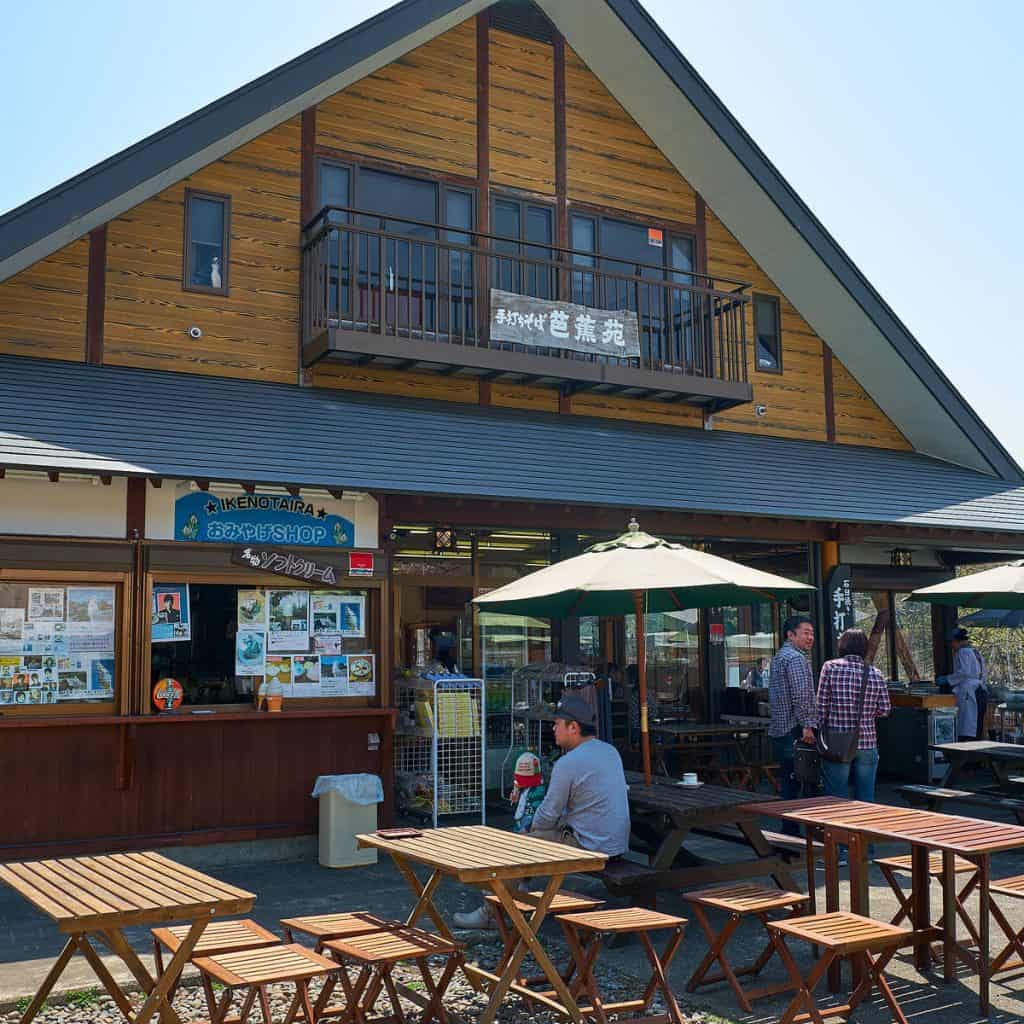 Getting there
You can drive directly to Imori pond. You can park at the visitor centre or next to the pond. There are also plenty of buses that run from Myoko Kogen station to the pond. Check here for the local bus timetables