Umigatari Ticket Prices
| Ticket Type | Price |
| --- | --- |
| Adult | 1,800円 |
| Highschool (16-18) | 1,100円 |
| Child (6-15) | 900円 |
| Toddler (4+) | 500円 |
| Senior (65+) | 1,500円 |
*Customers with a physical disability certificate, a rehabilitation notebook, and a health and welfare notebook for mentally handicapped people (all grades) are entitled to a 50% reduction in the individual entrance fee on production of their official certificate or notebook. (One care-giver per qualifying person with disabilities may also receive a 50% discount.)
Umigatari Joetsu Aquarium was fully rebuilt and reopened in 2018. It now the best aquarium in Niigata and one of the few places in Japan where you can see beluga whales and great numbers of magellanic penguins.
One of the major highlights is the magellanic penguin area where the birds freely roam, and you can walk through their area with no glass separating you from them. If you are there during a feeding time you can help to feed the penguins by dropping fish into their pool.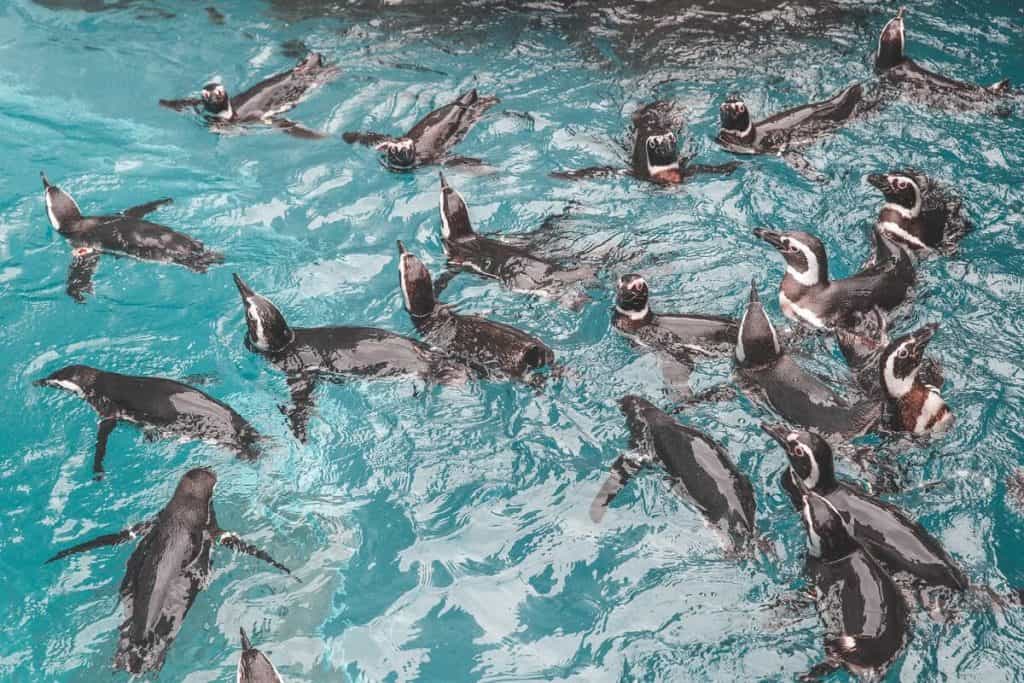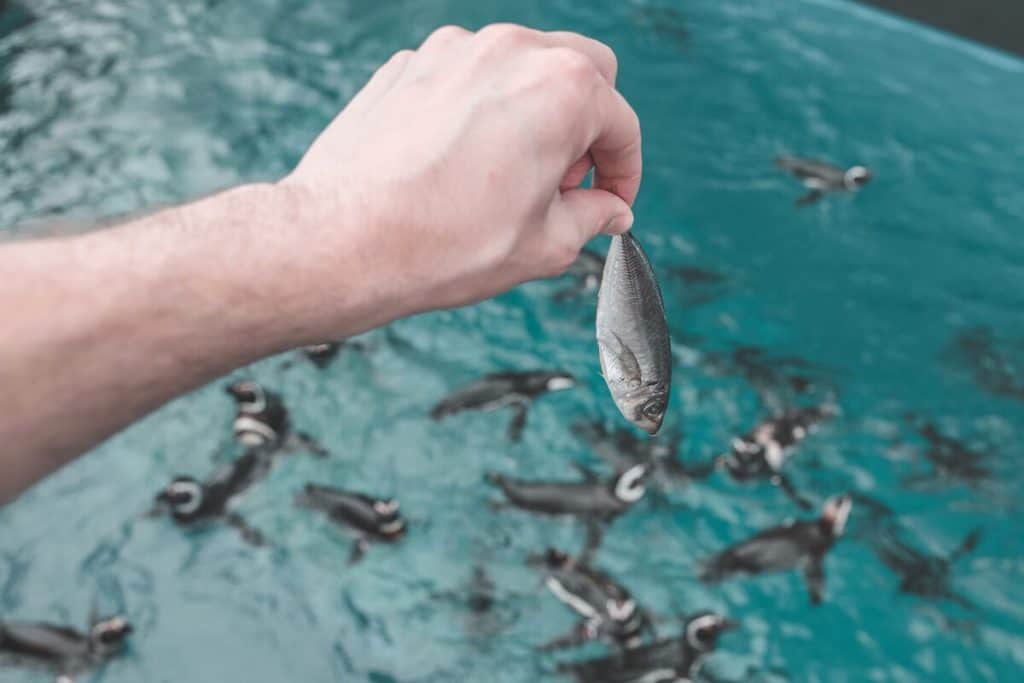 On the 2nd and 3rd floors you can see the giant Umigatari water tank that contains over 38,000 fish and 50 species from the Sea of Japan.
The bottlenose dolphin pool allows you to see the dolphins both below and above the water. Several times during the day there is an impressive dolphin show. Above water the dolphin tank is designed to blend into the sea in the background, so it appears as if the tank area is part of the sea. The aquarium is also the only place in Niigata you can see and get close to beluga whales.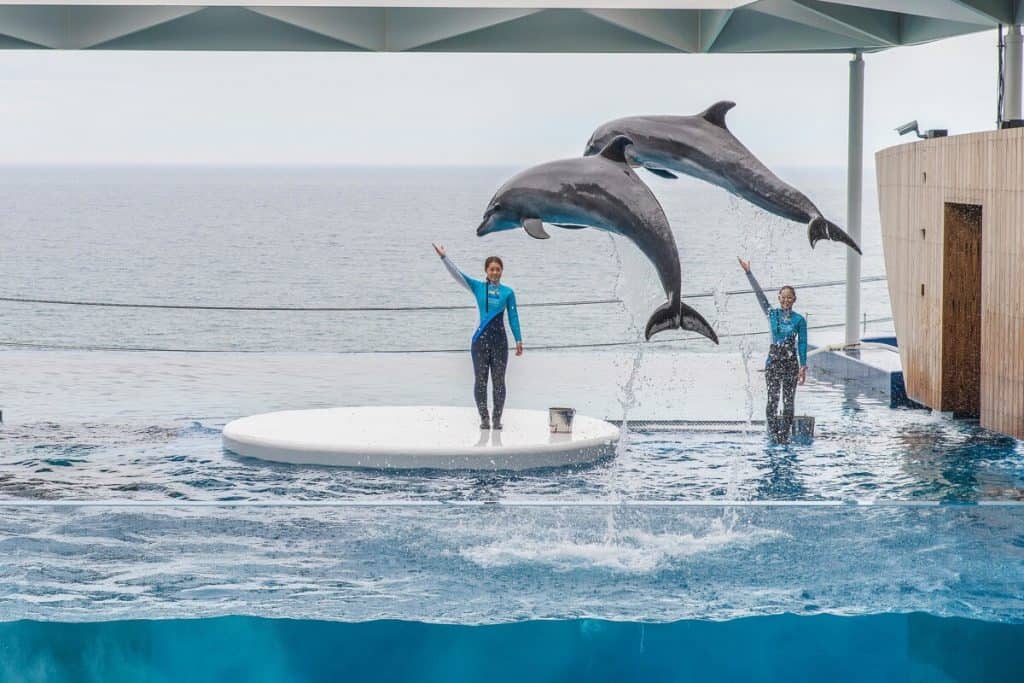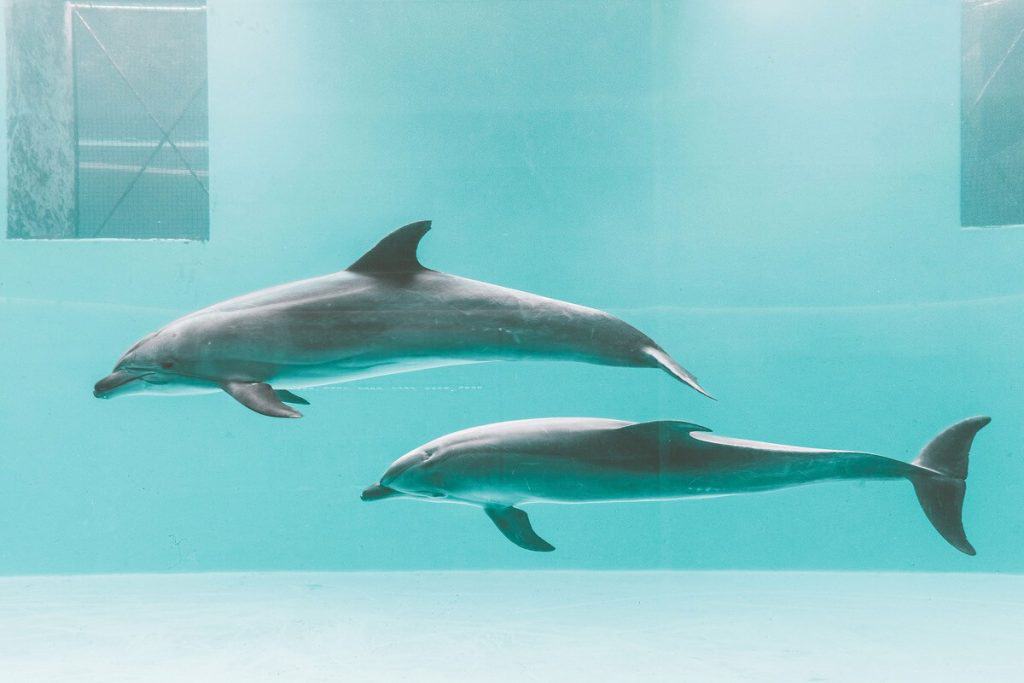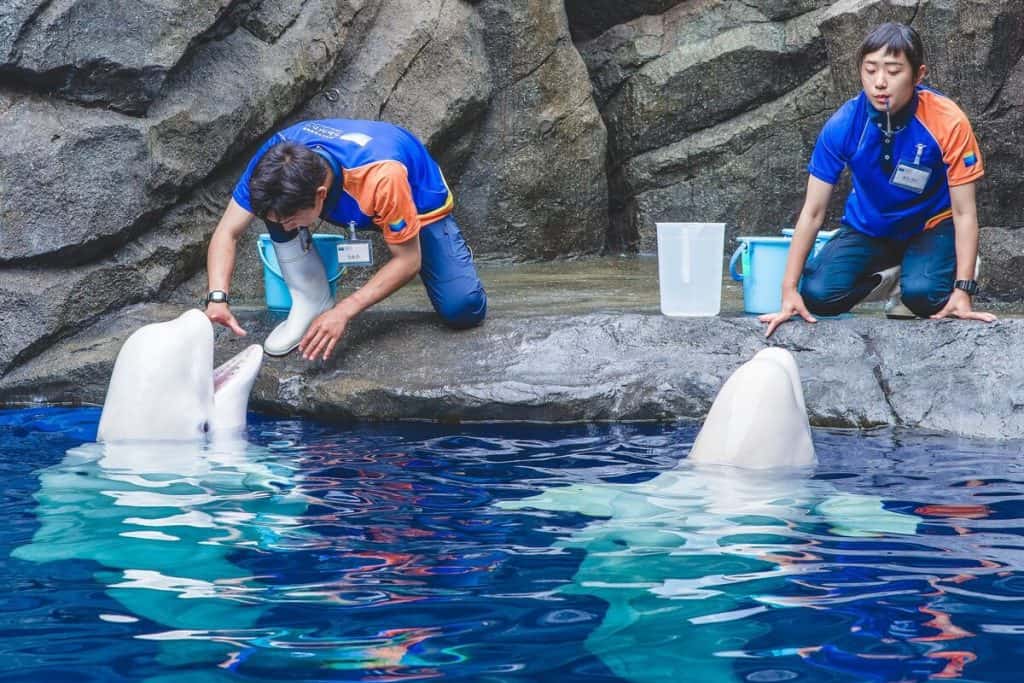 Umigatari Highlights
The design of the aquarium takes into account its position next to the Japan sea. The Sea of Japan Terrace is a special area in the aquarium that has been designed so that the water surface of the dolphin tank and the Sea of Japan come together as one. You can see an unbroken view of the magnificent sky and the Sea of Japan as it becomes one with the aquarium.
The Touching and Feeding Pool is an area that many children and adults as well will love. This pool gives visitors the opportunity to directly interact with small sea creatures. For an extra cost you can also feed them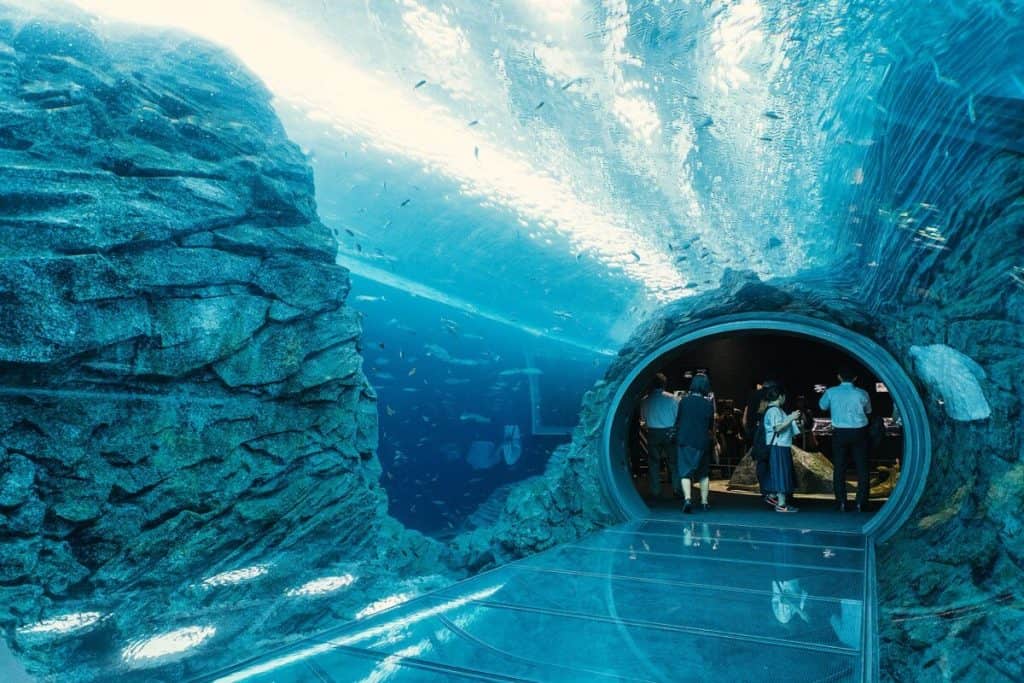 Other highlights in the aquarium include the 360°tube that passes through the giant water tank, video projection shows and outdoor touching and feeding pools.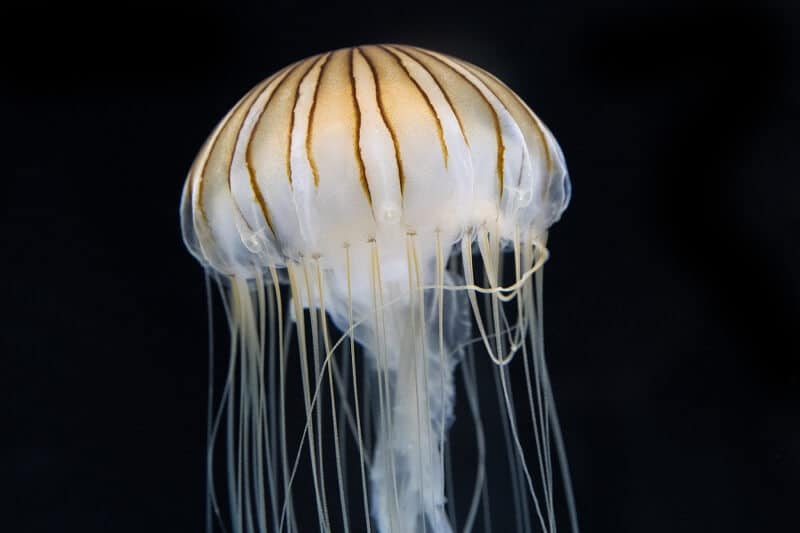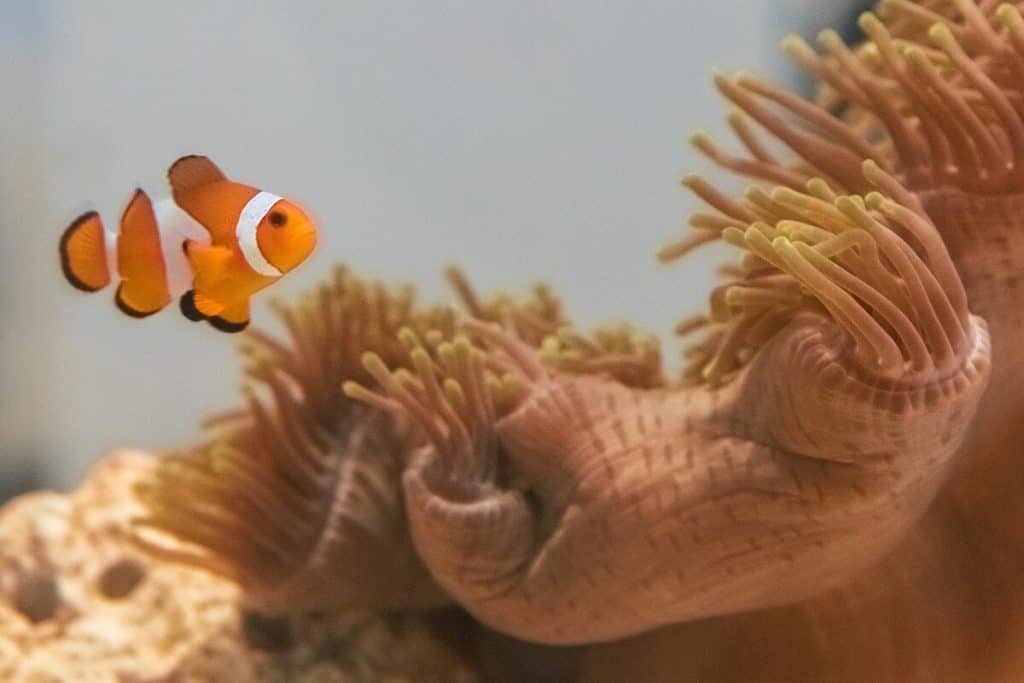 Access
The easiest way to reach the aquarium from Myoko is take a train from Myoko to Naoetsu station and then walk 10min to the aquarium. In winter there are also buses and tours that head here so make sure to check our website for those.
Their website an English PDF guide available here.