Sea to Summit Event
The Sea to Summit event is held each year in Myoko and Nagano Shinanomachi. The event is a 3-stage challenge. It is an environmental event in which participants kayak around Lake Nojiri, then cycle through the countryside up to Sasagamine and then finally hike up to the peak of Mt Hiuchi.
The event is aimed to make participants reflect on the importance of the natural world and the beauty and importance of nature. The event is more of a personal challenge and experience rather than a race. Many people also form teams and a different person can do each stage of the event. This means that most people of reasonable fitness should be able to take part.
For more info in English please check the Montbell official page here.
The official Japanese sea to summit page is here.
The Journey
In the early hours of the morning as the sun is just starting to rise the competitors take to the waters of Lake Nojiri. They kayak around the central island and back again. Despite the distance the fastest competitors can complete this part of the event in under 30 minutes. The early morning sun reflecting on the lake as the participants set out is absolutely beautiful.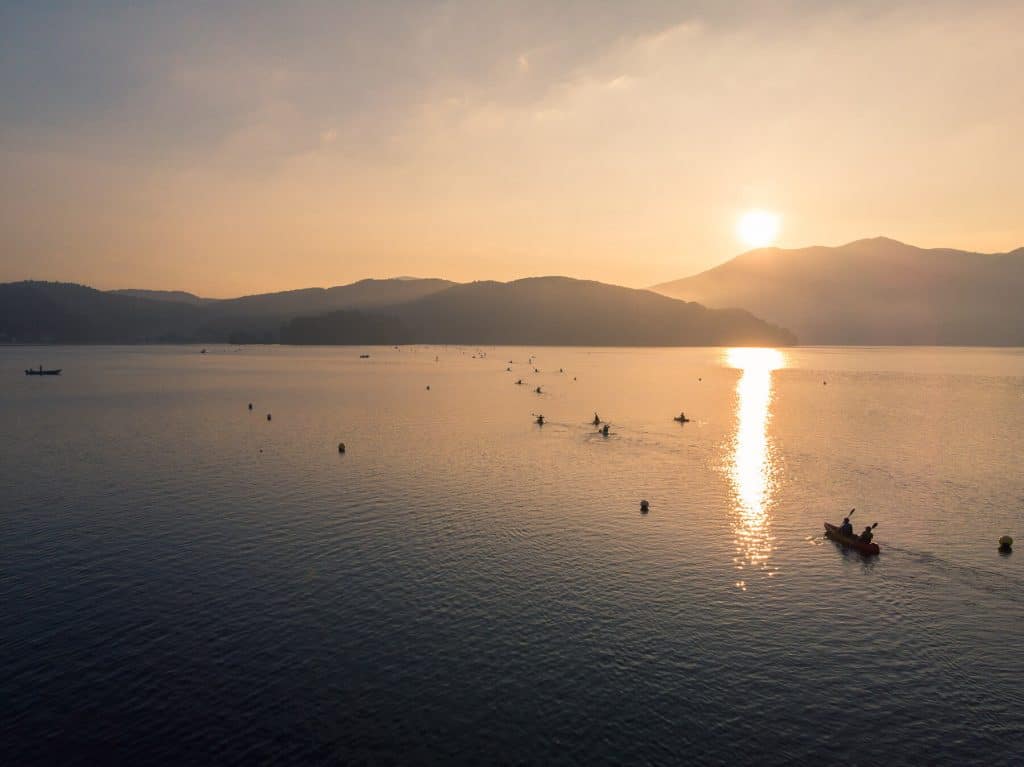 The second stage is to cycle from Lake Nojiri to the Sasagamine plateau. The ride is all up hill and while providing spectacular views is undoubtedly an extremely tough challenge, especially if it is a hot day. There are water drinking stations positioned along the route where participants can stop for refreshments and snacks.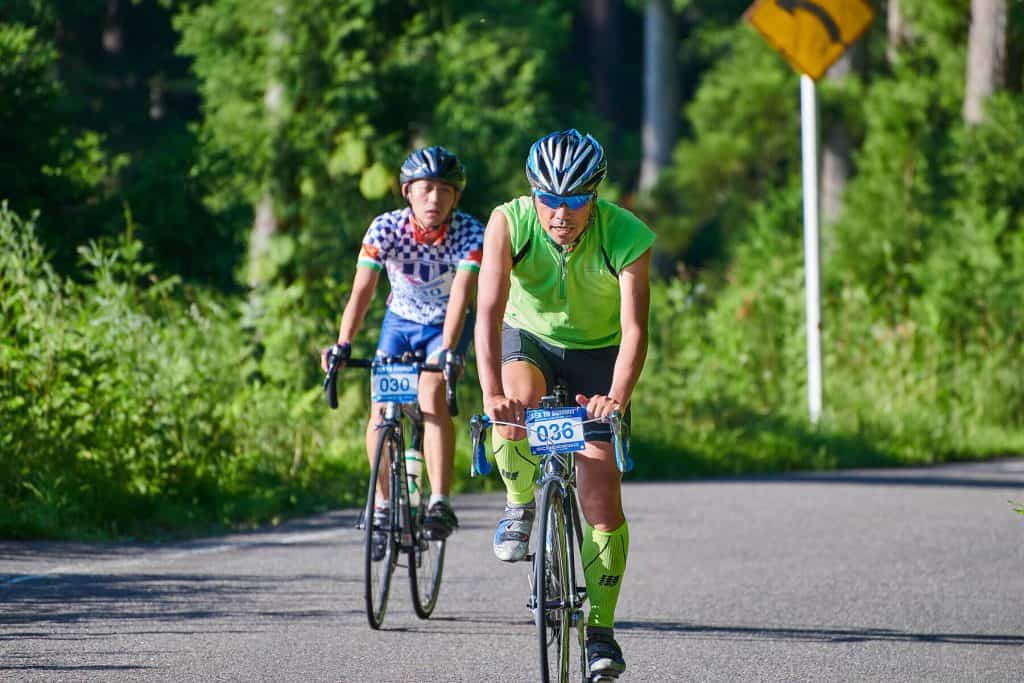 Upon reaching Sasagamine participants leave their bike at the rest stop, take some of the drinks and food provided by event staff and then start the climb to the peak of Mt Hiuchi.
This is a 9km hike often in 30-degree heat and can be an extreme challenge if you don't pace yourself properly, particularly for those going for a fast finish time.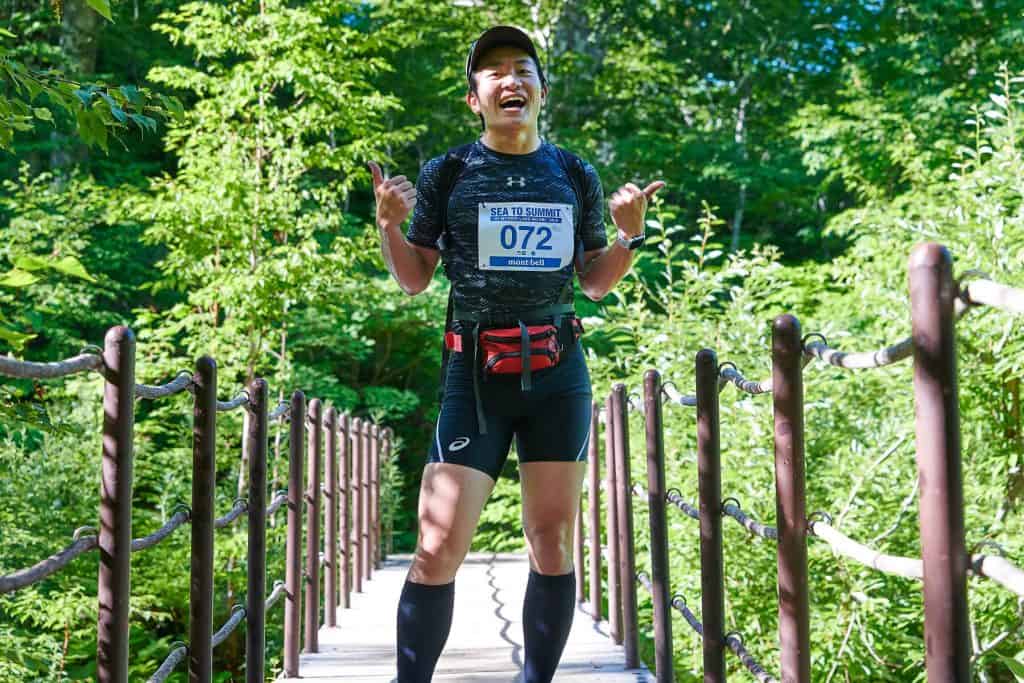 The event allows for team work, so many people split the three parts of the event between three team members. Of course, those looking for the toughest challenge can complete all three parts of the event by themselves.