Beautiful Lake Nojiri
Lake Nojiri is a part of the Myoko Togakushi Renzan National Park. The lake lies just across the border of Myoko in Shinanomachi in Nagano Prefecture. The lake is a 5-minute drive from Myoko and is easily with in cycling distance. There is a route around the whole lake which makes it an excellent area to cycle. Situated in the middle of the lake is Biwa Island. On the island is Uga Shrine which was founded in 730AD. The main sanctuary area of the shrine was constructed in 1655. The island can be reached by the small ferry that travels the lake or you can canoe or peddle boat out to the island.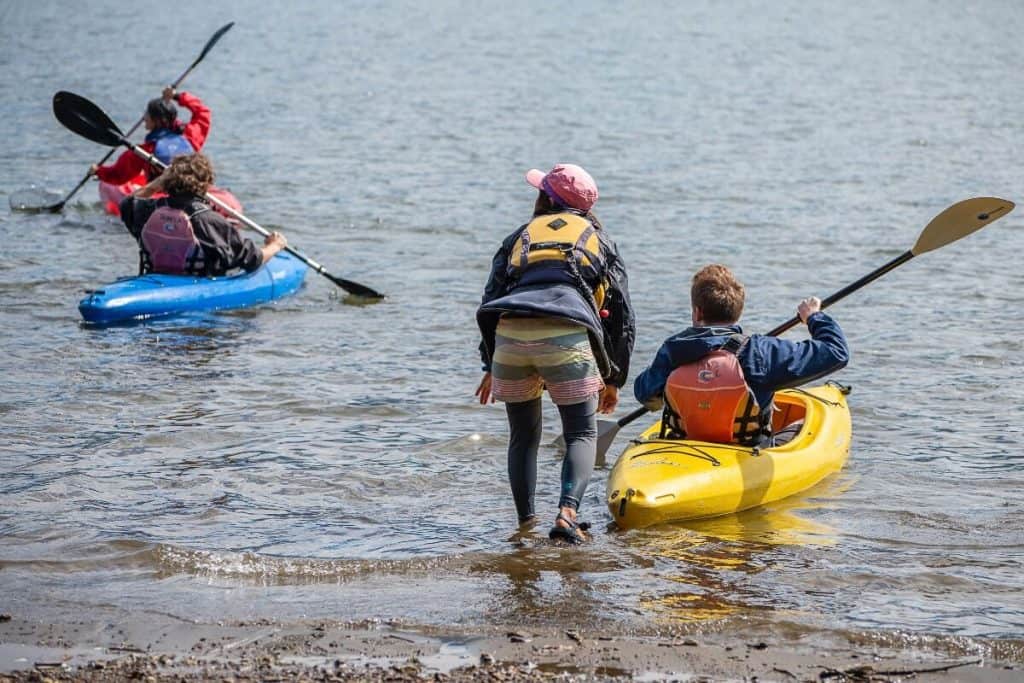 The main season of water activities runs from May to October. During this time, you can try many different water activities. On offer is canoeing and kayaking, SUP stand up paddling, wakeboarding, windsurfing, banana boating and of course the pleasure cruise on the small ferry.
You can rent paddle boats and canoes from shops around the lake. If you would prefer a lesson and guide, one of the most popular places is Guest house LAMP. They offer guides for all activities on the lake.
The lake also hosts many sporting events. In the beginning of July there is the Nojiriko Triathlon. Also in July is the famous Sea to Summit event. Participants first kayak around the island before cycling to Sasagamine and then climbing to the peak of Mt Hiuchi.