Located deep in the Myoko mountain range and part of Myoko Togakushi Renzan National Park. The Sasagamine plateau is located 1,300m above sea level, receives little rainfall and is cool even during the summer months. The area covers over 132 hectares so there is a lot to explore. The grassland is dotted with huge Japanese elm trees and the Myoko mountain range frames the background. There are many walking and hiking routes to explore and the area is also the starting point for climbing Mt Hiuchi. Below we have listed some of the popular spots in Sasagamine.
For bus timetables please check our local bus page.
For Sasagamine hiking trails check our trail page here.
POPULAR AREAS IN SASAGAMINE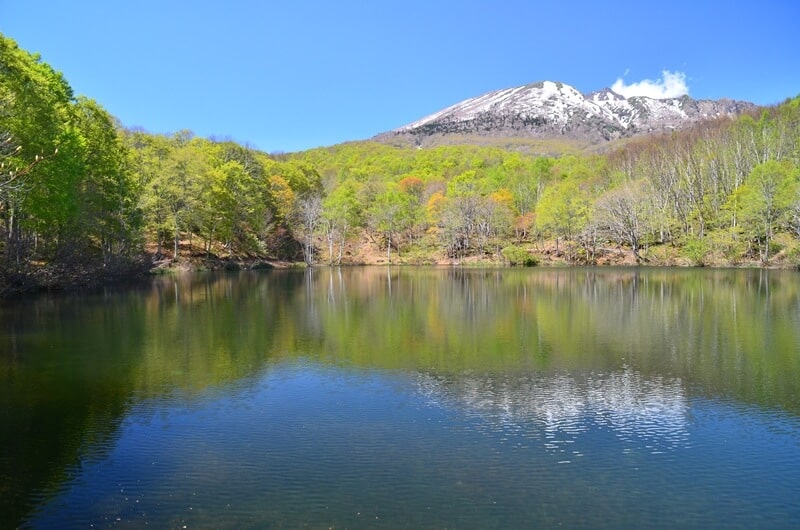 SENNIN POND
Sennin Pond is a beautiful little spot that you pass on your way to Sasagamine on the road. If you have your own car you can stop in the small parking area or alternatively you can walk from the main area to the pond. The pond itself is small but beautiful. In the right weather it beautifully reflects the mountains in its still waters.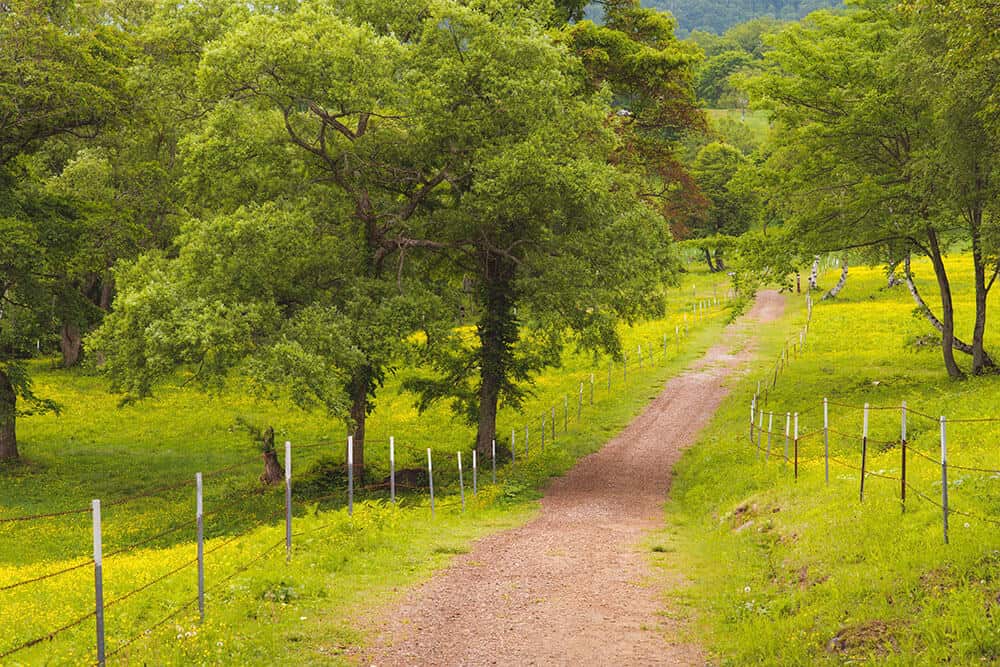 SASAGAMINE FARM AREA
Sasagamine farm is a large area of expansive greenery with large Japanese elm trees dotted across it. From July, the cows are put out to graze in this area and the fields are covered with bright yellow buttercups and other flowers. There are numerous paths around the farm area and surrounding woodland areas which are great for walking. All are well sign posted.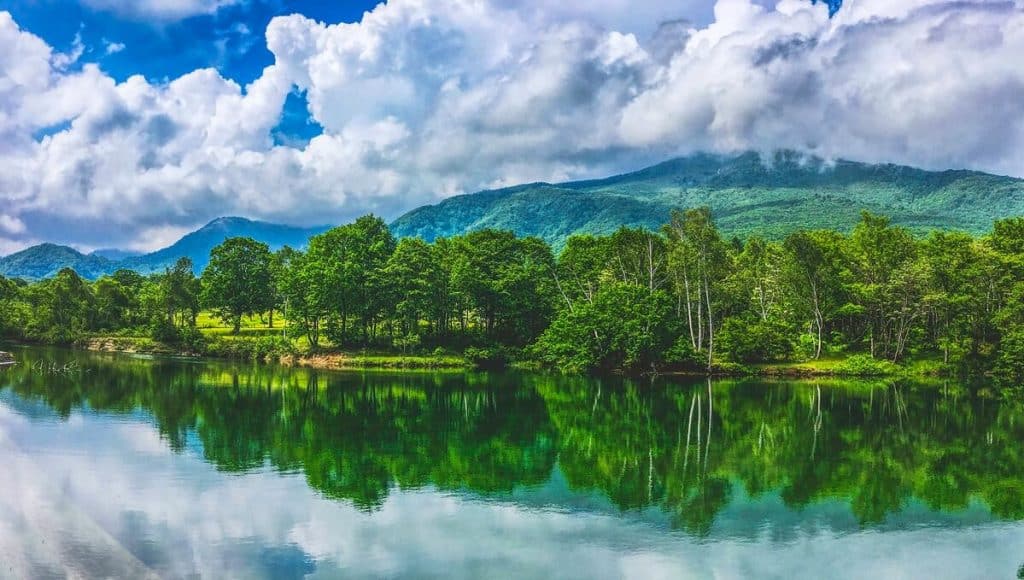 SHIMIZUGA POND
Shimizuga Pond can be reached from the farm area. Most of the trails will lead that way and the pond is sign posted. This is a very picturesque spot and is a nice area to stop and have a picnic. This area is beautiful in both spring and autumn.

SASAGAMINE DAM & OTOMI LAKE
To cross over to the forest area (see below), you must first cross this amazing dam. In the heart of Sasagamine this dam holds back the waters of Otomi lake. It is amazing to walk across and provides some great views of the lake and surrounding area and mountain ranges.
FOREST AREA & WETLAND AREA
This is one of the best areas to take a walk in Sasagamine. It becomes accessible from mid-May after the snow has melted. To get to this area you must cross over the dam and ascend a steep stairway. From the top, the paths are then reasonably level with no steep inclines. It's a great place for the whole family to take a walk. The woodland and wetland areas are filed with amazing flowers and plenty of wild life. It is a truly stunning area. The small loop will take 2-3 hours to walk around depending on your pace and how often you stop to take photos. In spring, the area is filled with skunk cabbages. At the half way point you will come across a large wetland area called Yume Mi Daira. This open area is filled with skunk cabbages and Mt Mitahara fills the background. This is one of the most famous photo spots in Sasagamine.
For a trail map check our page here.
SEASONS IN SASAGAMINE
Sasagamine is a great place to experience the different seasons. The area is drastically different depending on when you visit. In spring the area is fields of yellow, summer it is lush green and then in autumn the trees turn shades of yellow orange and red.
PLACES TO EAT
Green House Restaurant
Green house is a great place to eat. They are famous for the jumbo steak they serve. we recommend their teishoku set (set meal). You will get a variety of small dishes which includes steak, mountain vegetables, soup, rice and more. Its very delicious.
Green House famous jumbo steak – 5,500 Yen
Sasagamine set meal – 2,500 Yen
Hamburg set meal – 1,300 Yen
Pork Cutlet set meal – 1,300 Yen
Ramen – From 800 Yen
Variety of soba and udon dishes – From 800 Yen