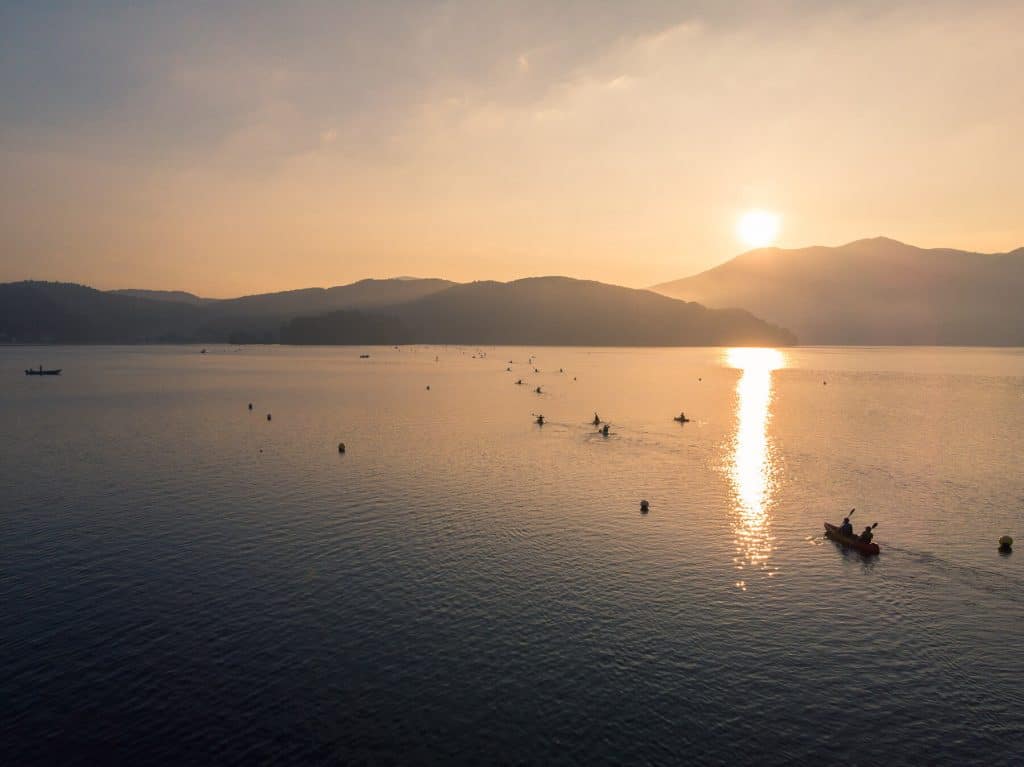 This year the 3rd Sea to Summit event was held jointly in Myoko and Nagano Shinanomachi. The event is a 3-stage challenge. In the early hours of the morning as the sun is starting to rise the competitors take to the waters of Nojiri lake. They kayak around the central island and back again. Despite the distance the fastest competitors can complete this part of the event in under 30 minutes.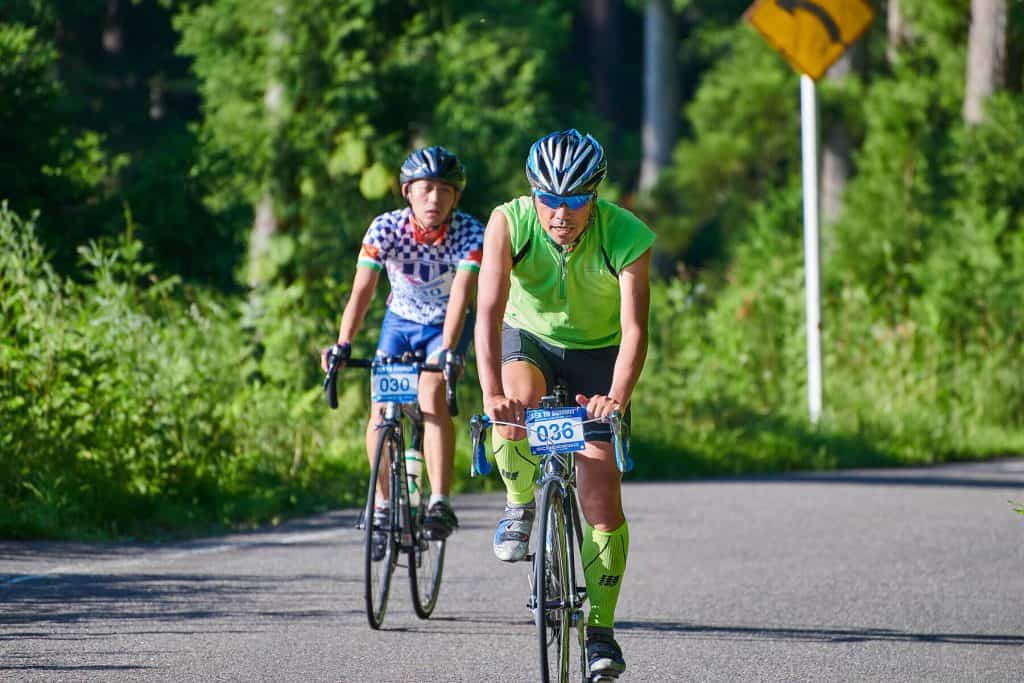 The second stage is to cycle from Nojiri lake to the Sasagamine plateau. The ride is all up hill and while providing spectacular views is undoubtedly an extremely tough challenge, especially given the heat due to the fine weather we had on the day.
Upon reaching Sasagamine they leave their bike at the rest stop, take some of the drinks and food provided by event staff and then start the climb to the peak of Mt Hiuchi.
This is a 9km hike in 30-degree heat and is an extreme challenge, particularly for those going for a fast finish time.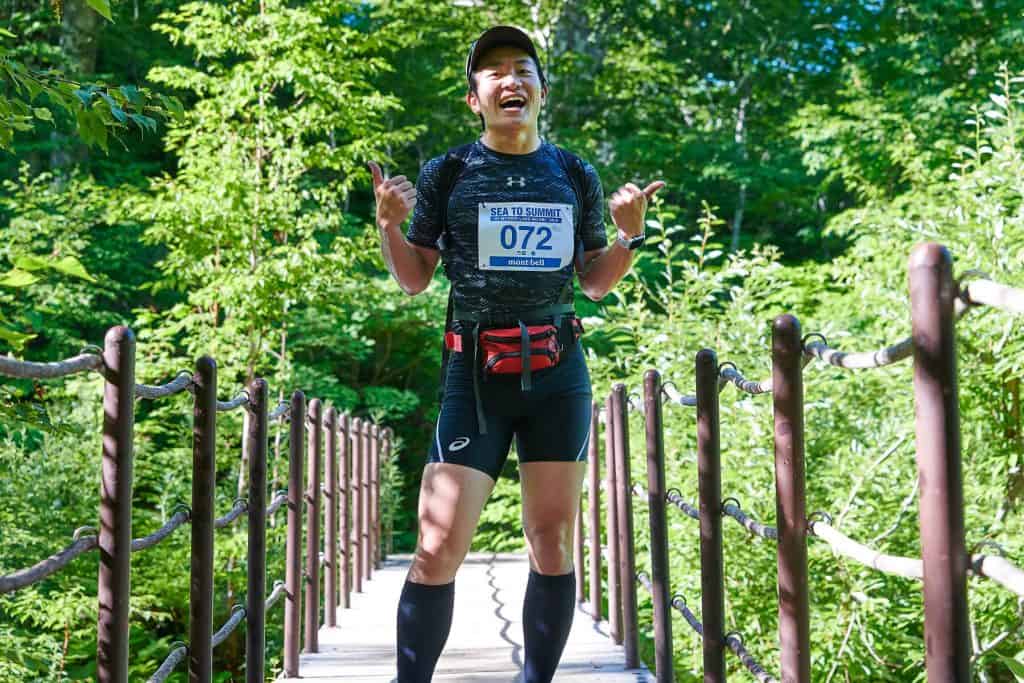 The event allows for team work, so many people split the three parts of the event between three team members. Of course, those looking for the toughest challenge can complete all three parts of the event by themselves.