Snowshoe adventures
If you are looking to experience snow during the spring months, then Sasagamine which has snow until mid-May is a great place to head to. The road leading up to Sasagamine plateau is usually clear by the beginning of April. The only way to reach the area at this time is by car as the bus service doesn't start until the beginning of July.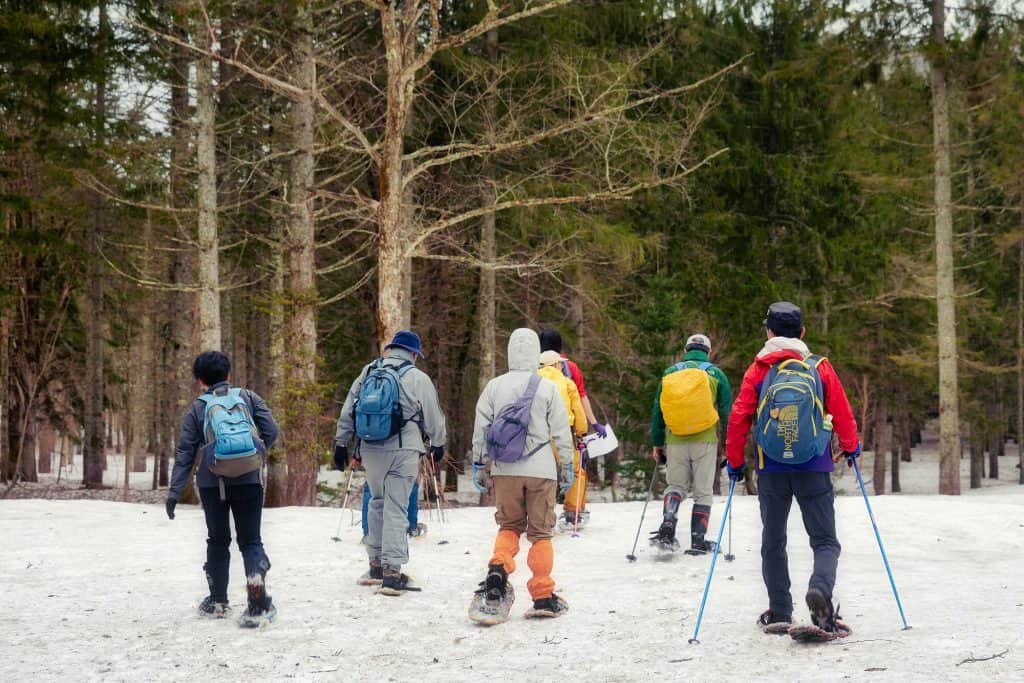 The snow is hard so you can walk with just boots. Snowshoes which are available to rent from the visitor centre at Imori Pond can be great if you are worried about slipping.
You can walk through the woodland and field areas and head to either of the two ponds, Sennin Pond and Shimizuga Pond. There are no markings and visible trails so you will need either a map or guide if you wish to head to a specific area. Please also be careful to not lose your bearings as with no trails and signs yet visible it can be easy to get lost.