About the Sekiyama Fire Festival
July 15th and 16th 2023
The Sekiyama fire festival is a traditional festival held each year in mid July. It is a 2 day festival held over a weekend.
The first day of the Sekiyama Fire Festival is without doubt the most exciting to see. The festival dates back hundreds of years and it's a great opportunity to experience some great Japanese culture. The first part of the festival is a performance honouring traditional samurai training. Over 1000 years ago the shrine was used as a training area by local samurai.
After the performance two groups set fire to two large log piles that have been prepared. These are then pulled by everyone in attendance along the path in front of the shrine. The logs aren't on fire during the pulling part of this event. Everyone is encouraged to help pull the huge log piles. The pulling is done in stages with the breaks in-between being filled by loud singing and sake drinking!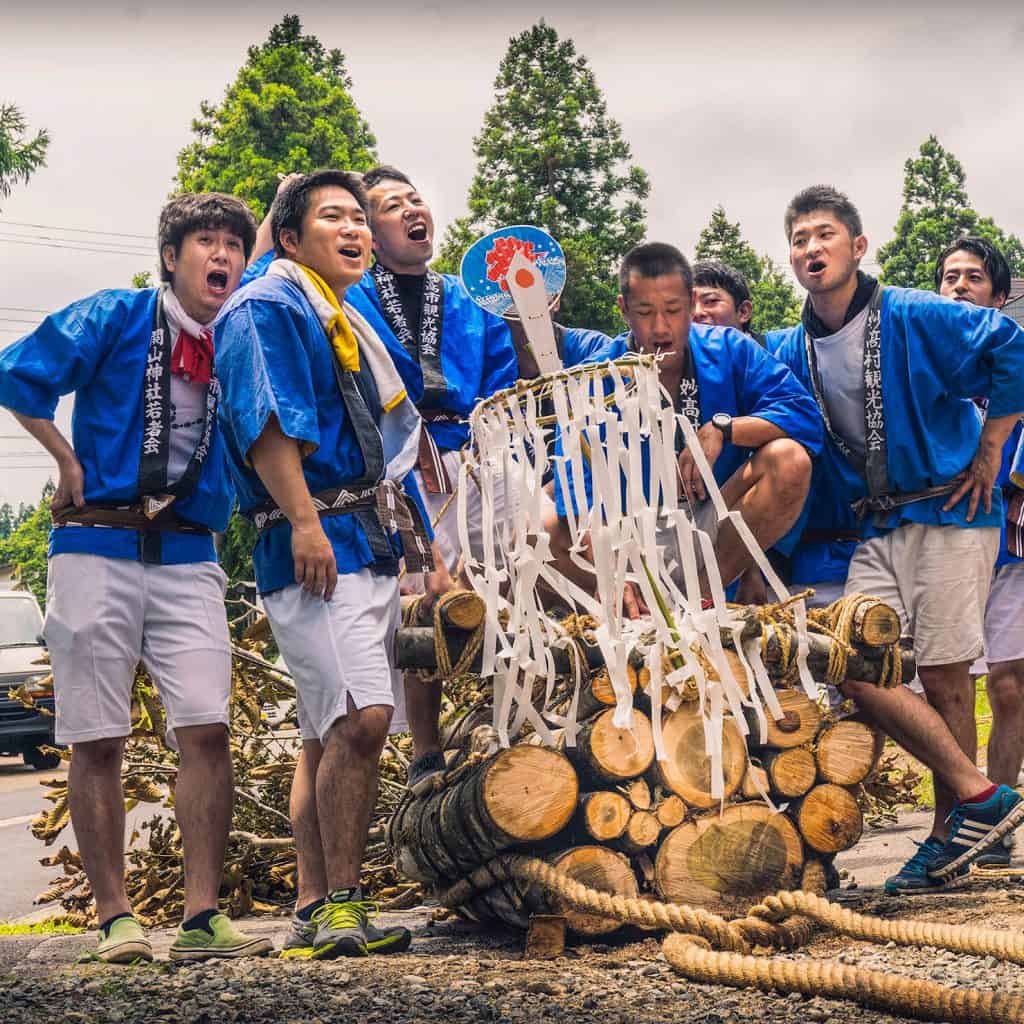 In the afternoon there is a grand sumo competition. Local residents compete in the event which is held within a traditional sand arena. Contestants are cheered on by friends and family as they do battle to see who will be champion. While the adult event is no holds barred there is also a more gentle event for small children. Children similarly compete to find the champion.
For buses to Sekiyama Shrine check our page here.
For trains to Sekiyama Station check our page here.