Ougon no Yu – hot spring surrounded by deep snow
The outdoor baths (Ougon no Yu) open at the end winter in March – beginning of April time. It is an amazing experience to try this hot spring while it is still surrounded by meters of deep snow. To reach this amazing bath you will need to walk over the snow for about 400m. Whilst the snow is still very deep it is compact enough to allow walking on it. Even so, you will need to watch your step and have some boots with you. The bath is very easy to find, just turn left after passing all the buildings. Then just climb up the snow and head up the hill. You will be walking on snow above the baths so be careful not to walk straight past them!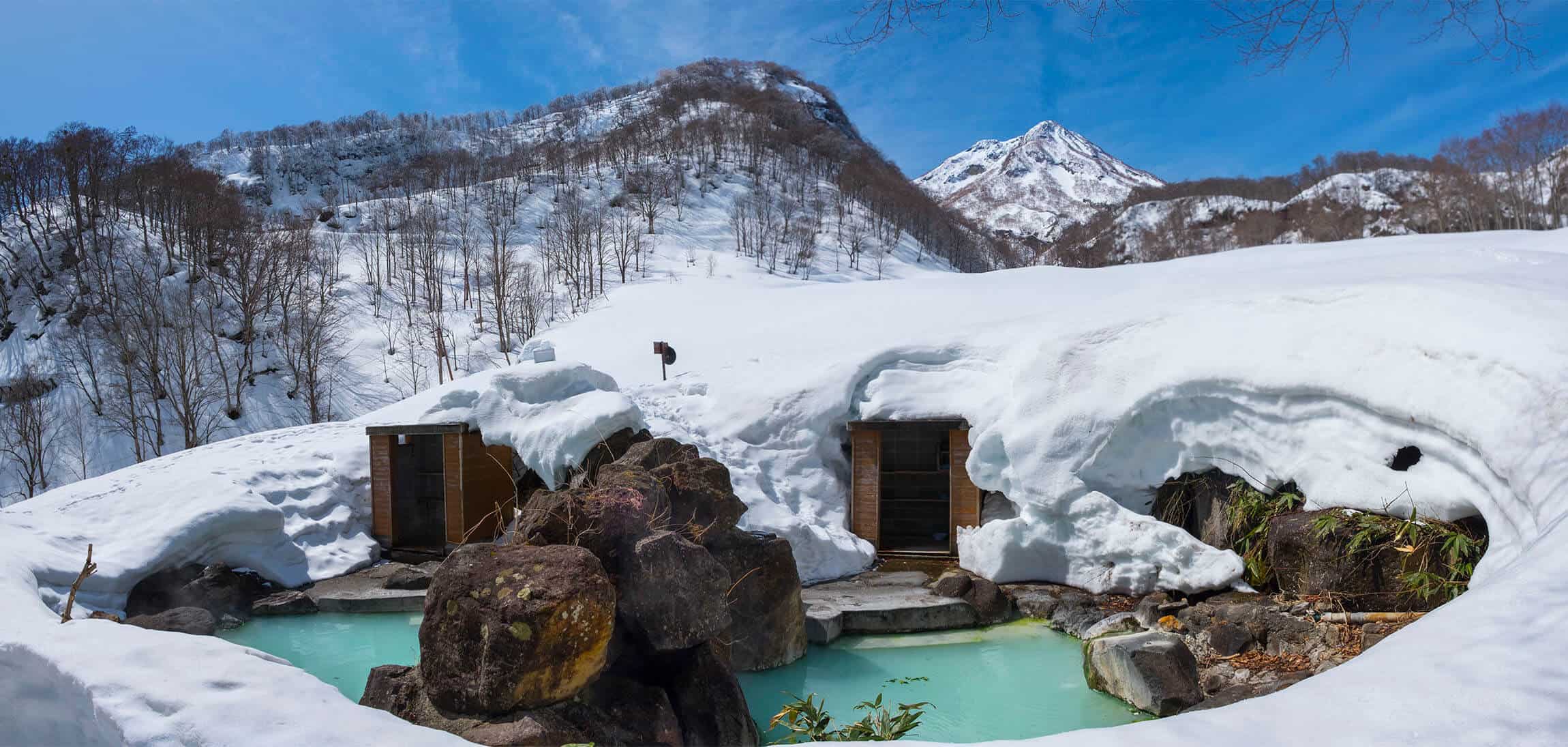 This is an excellent area to head to for those who are looking to explore a little. The baths are not usually busy at the end of the winter season so this is an excellent time to head there. You can also try the amazing onsen at Hotel Iwatoya and Hotel Hanabun.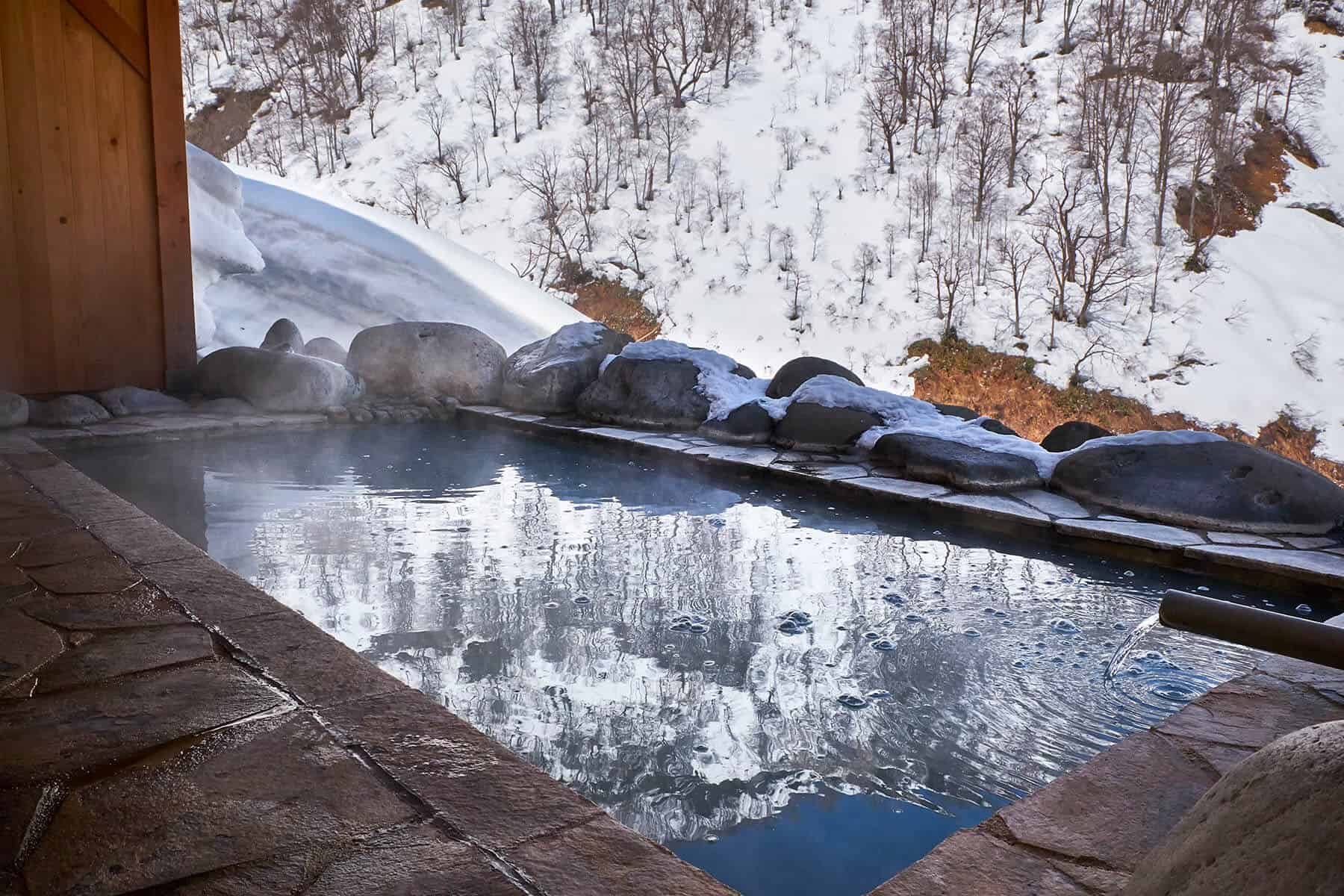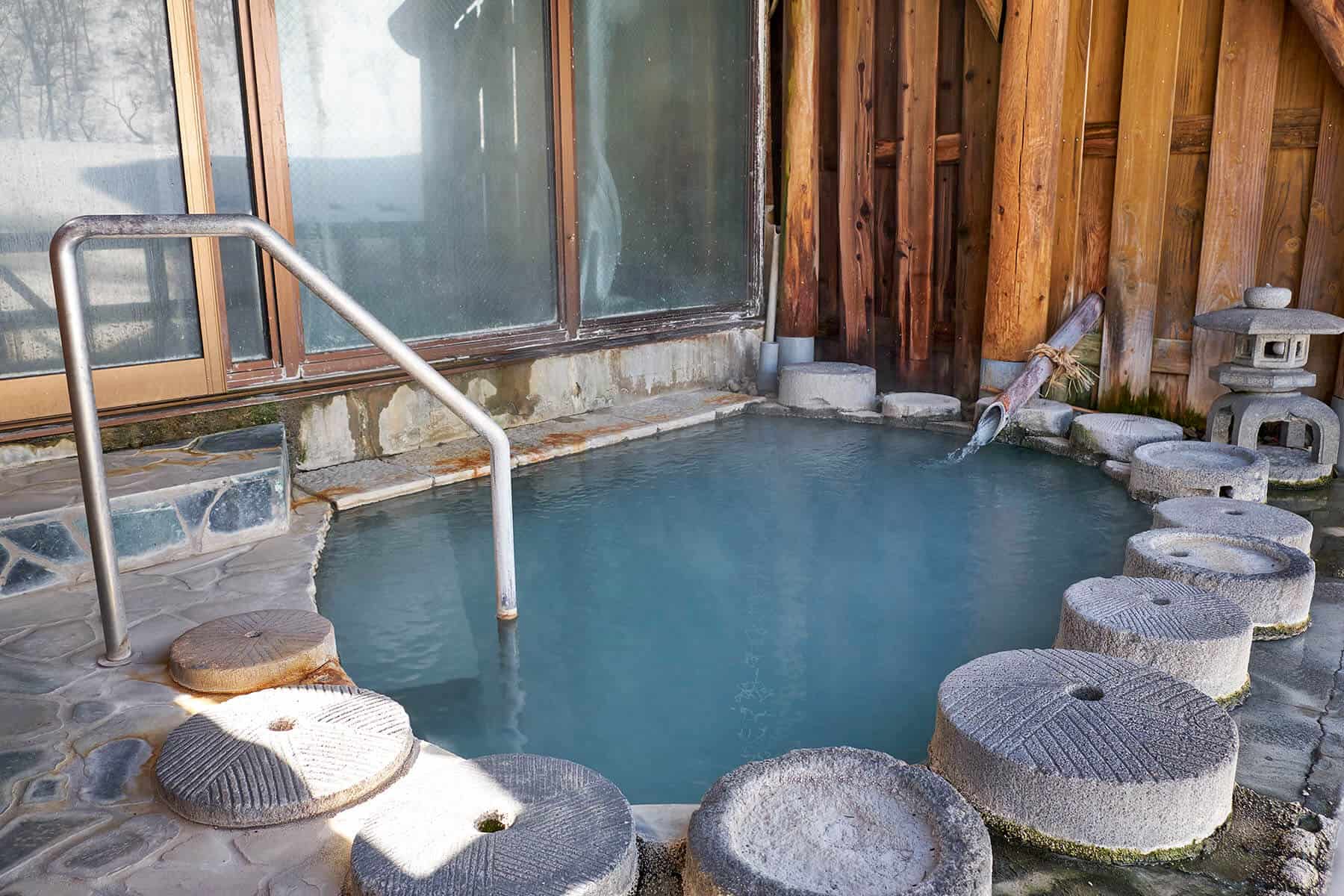 There is a local bus that runs from Sekiyama station to Tsubame Onsen. Check our page HERE.
For train times from Myoko to Sekiyama check our page HERE.
For those with a car, get on R18 heading to Arai/Joetsu and turn left at the Tomato farmers market and continue up the road past Seki Onsen until you reach Tsubame Onsen at the end of the road.