Otaki is a stunning double waterfall that is found way off the beaten track deep in the Arai area of Myoko City. Even most of the locals haven't visited or even know about this waterfall. If you are looking to head somewhere that will be most likely be free of people, then this is a great spot to try out.
Not only is the waterfall stunning but the views of the whole Myoko mountain range are incredible from this area. On a good day you can see the mountains from Kurohime all the way to Joetsu. I would go as far as to say that this may be the best place to get this panoramic mountain view in the whole of Myoko. Below the mountain range you can also see the rice paddy fields and winding roads. It truly is spectacular.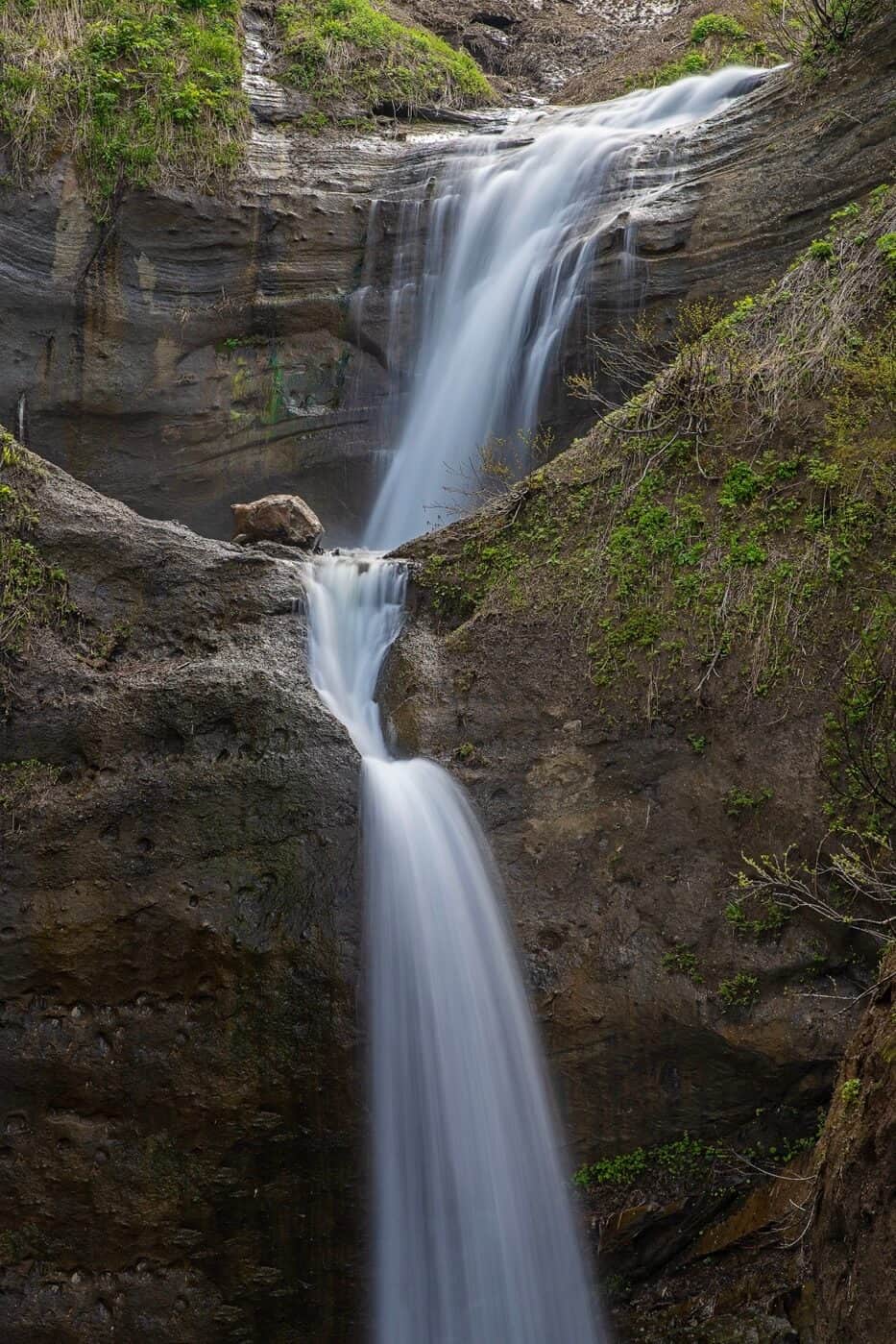 You can reach the waterfall by car should you have one. Please check the map on this page and enter the area into your navigation as it is hard to find. There are sign posts and you should follow the signs that read 大滝 . There is parking available. Another way to get there is by train to Arai station and then to take a bus. It would be a good idea to let the driver know you are heading to Otaki so he can let you know when you get to the stop. From Arai station the bus trip is about 30min.
The walk to the waterfall takes around 1hr to 1hr 30min depending on pace and can be made by all ages. The walk is along a pathed walking path that takes you through a woodland area. The walk to the waterfall is all uphill but isn't too hard if you take a gentle pace. You should take some snacks and drinks with you because there are no shops nearby.
There is a great soba restaurant next to the bus stop. This restaurant serves handmade soba noodle and local wild mountain vegetables.

Getting To Otaki Waterfall
First catch a train from Myoko Kogen Train Station to Arai station. Check the times on THIS PAGE. You will then need to take a bus from the station to Otaki. Check the table below for times.
To Otaki
N/A
To Arai
N/A