The skunk cabbages at Imori Pond are now in full bloom. Don't let the name of this plant put you off. These beautiful flowers plants grow in the shallow water areas around the pond.
Skunk cabbages are a herbaceous perennial that grow about 60-70cm tall, with strongly veined, green glossy leaves. In spring they have a fragrant, pointed white spathe that protects a central yellow spadix.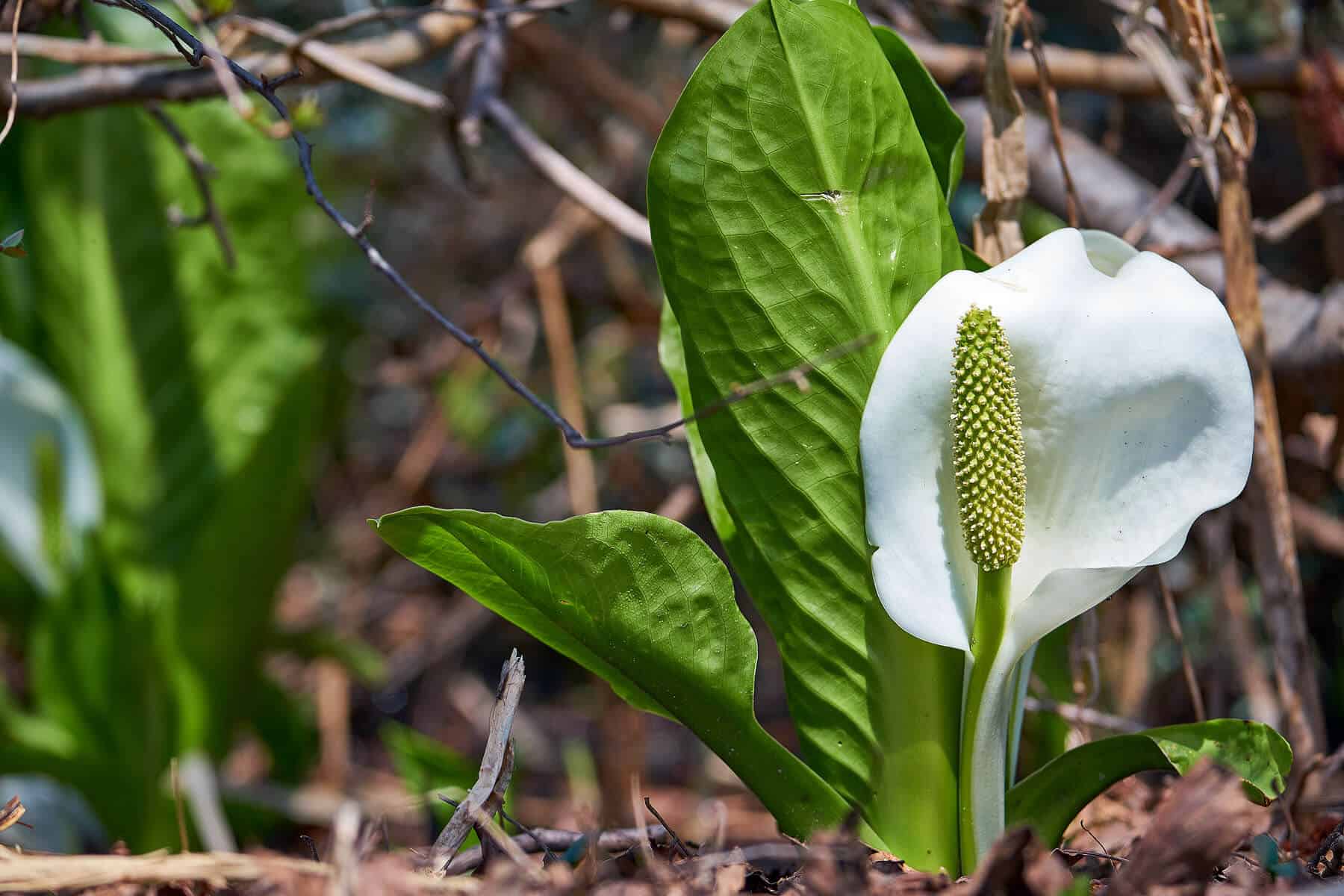 This scenic spring spot is very popular, especially as the blooming usually coincides with the Japanese golden week holidays period. The two restaurants are also open. Bashouen in very popular as they offer a delicious all you can eat soba noodle and tempura menu.
To get to Imori Pond by bus check our local bus page.