What is the Setsugekka train?
The Setsugekka ( 雪月花 "snow," "moon" and "flower") is a bright crimson luxurious resort train with the largest panoramic windows in Japan that travels from the mountainous area of Myoko to Itoigawa on the coast of Japan. The large windows provide uninterrupted views of gorgeous scenery as you travel through the rice fields, local countryside and along the coast of the Sea of Japan.
This luxurious travel experience comes complete with multicourse dining with French and Japanese menus specially developed by local chefs. Travel on the Setsugekka resort train requires advanced reservation.
The train departs Myoko at 11:30 and arrives in Itoigawa at 13:36
The cost is ¥17,500 per person.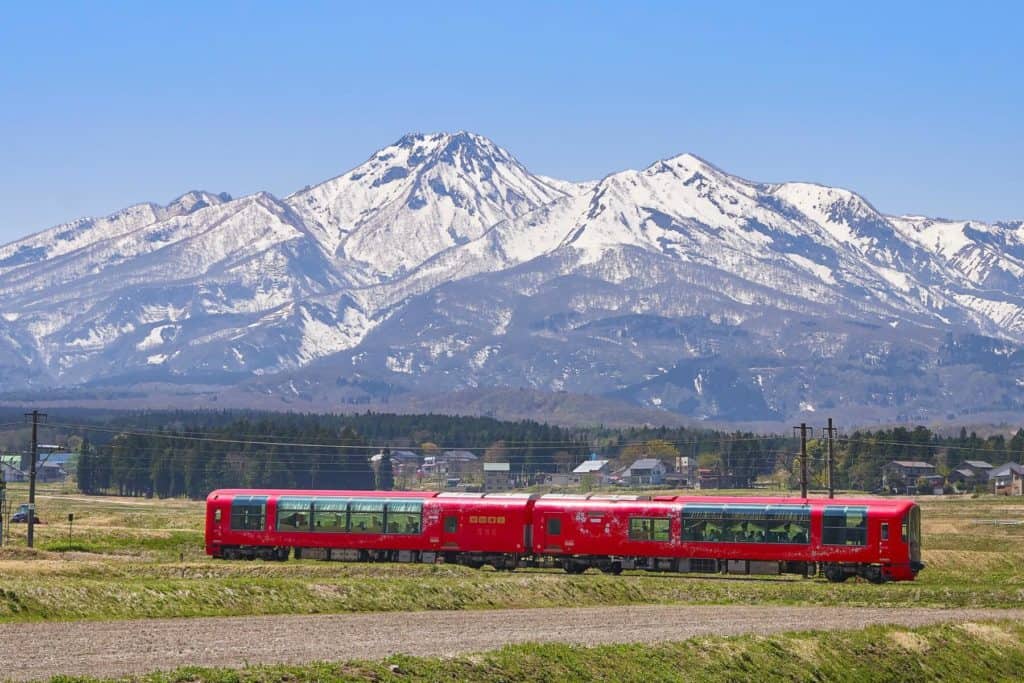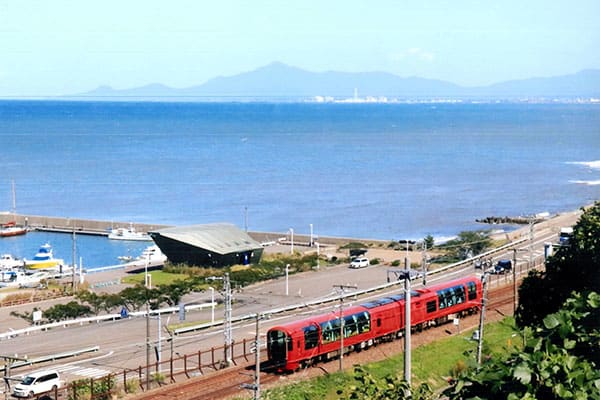 About the train
Car One: The Setsugekka train is made up of two cars. In car one all seats face the large windows where you will get the best views of the Myoko mountain range and the Sea of Japan. These special windows are the largest found in any train in Japan. They are heat shielded to prevent the interior of the train from getting hot and they cut UV rays by 90%.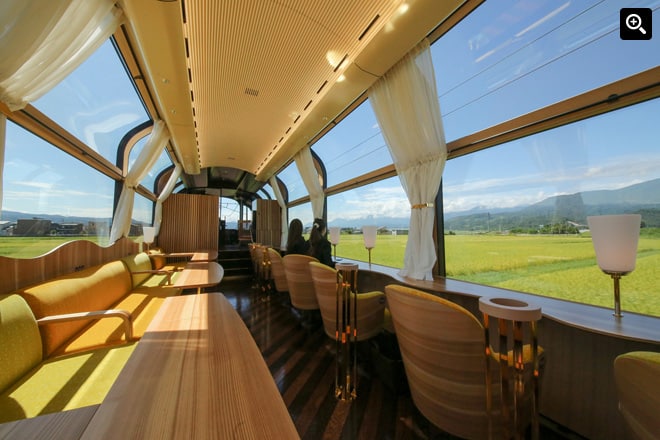 Car Two: Car two also features large panoramic windows which provide spectacular views on both sides of the car. At the end of the car is a special high deck with a table for four, at the other end is the Sakura lounge where you can order a variety of drinks including specially selected wines and sake.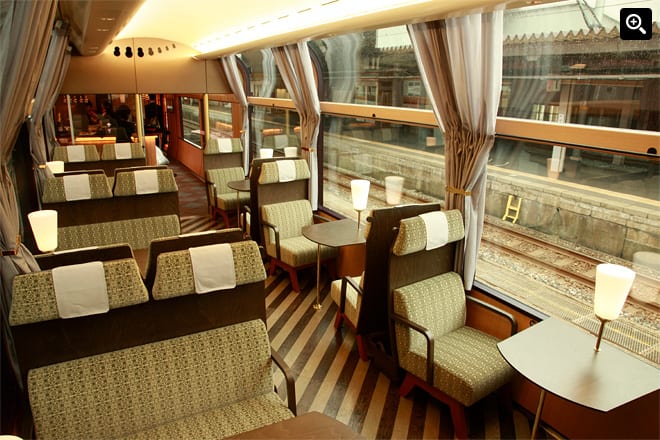 Food
On your journey aboard the Setsugekka you will also be able to enjoy the best local seasonal ingredients in a delicious, handcrafted menu created by famous local chefs such as Ryuta Iizuka, a two-Michelin-star chef or Tsurugiya from an Itoigawa restaurant open for nearly 200 years.
The meal is served in a three-tier box, with each tier being a different course. You are also served a sweet condensed corn soup and a desert alongside the boxed meal.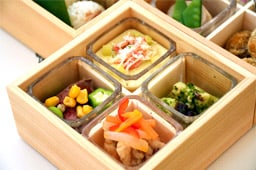 Booking
All seats on the Setsgekka are reserved. You can use the contact page here to make a booking enquiry.
Please note that the trip is one way, for example from Myoko to Itoigawa. After you trip ends your ticket allows you to ride any other train on the line for free. So you can ride a normal train back to your original departure point if needed. There is no smoking and pets allowed on the train. While there is no dress code you should not dress overly casual.