Visit the famous Jigokudani Monkey Park
The world famous Jigokudani Monkey Park is situated in Yamanouchi Town in Nagano Prefecture and is a must-see location during the winter months. It is easy to get to from Myoko and you have many different options available to you should you decide to visit the park. The snow monkeys are a hugely popular tourist attraction during the winter and images of the monkeys sitting in the hot spring have been seen all over the world.
The Jigokudani Monkey Park is actually open all year round. However the monkeys usually only enter the hot springs during the coldest days of the year.
The Jigokudani Monkey Park is part of the Joshinetsu-Kogen National Park and is a beautiful area to visit. The name Jigokudani meaning "hell valley" comes from the steaming geysers that shoot hot water and steam into the air. Upon arrival to the park area you will walk through the forest to the park which takes about 20-30min. All the monkeys are wild and free roaming.
While they are used to people you should still be aware that these are wild animals and you should take care at all times, especially with your camera/phones/bags and food. Also make sure you are wearing suitable clothing/footwear suitable for woodland terrain.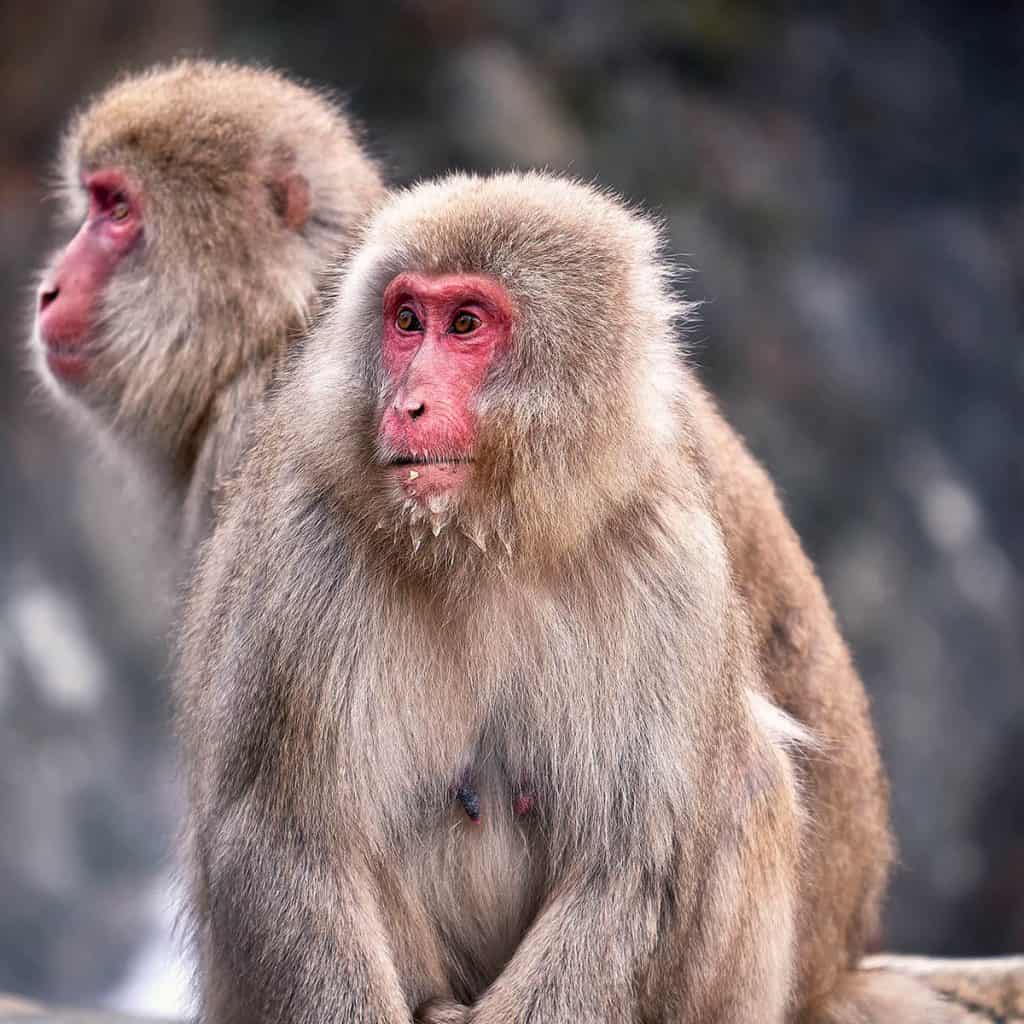 PARK INFO
Open throughout the year
Hours: Summer (Apr – Oct) 8:30am – 5:00pm
Winter (Nov – Mar) 9:00am – 4:00pm
Admission Fee: Adult 800yen Child: 400yen
For more information: Visit offical website HERE
BUS
There is a daily shuttle that departs Akakura Onsen. This shuttle requires no reservation and payment is made in cash on the bus. Credit cards can not be used.
Shuttle operates from January 10th to March 12th.
Adult 5,000 JPY  Child 4,000 JPY (return trip price)
| Time | Stop |
| --- | --- |
| 10:00 | Akakura Onsen |
| 10:02 | Akakura Kanko Resort |
| 10:04 | Hotel Windsor |
| 10:15 | Myoko Bus Terminal |
| 11:30 | Monkey Park |
| Time | Stop |
| --- | --- |
| 14:20 | Monkey Park |
| 15:35 | Myoko Bus Terminal |
| 15:46 | Hotel Windsor |
| 15:48 | Akakura Kanko Resort |
| 15:50 | Akakura Onsen |
TRAIN & BUS
Alternatively if the time above doesn't line up with your schedule you can use take the train from Myoko to Nagano and then use the bus from Nagano station to the park
From Myoko to Nagano take the train (Shinano Railway Kita-shinano Line).
From Nagano to the monkey park, go to the east exit bus stop in Nagano station and take the Nagaden Express Bus Shigakogen Line.
| Myoko Kogen Station | Nagano station | Nagano Station | Snow Monkey Park |
| --- | --- | --- | --- |
| 08:39 | 09:22 | – | – |
| 09:07 | 09:49 | 10:15 | 10:57 |
| 10:43 | 11:27 | 12:30 | 13:12 |
| Snow Monkey Park | Nagano station | Nagano Station | Myoko Kogen Station |
| --- | --- | --- | --- |
| 13:56 | 14:51 | 15:12 | 15:56 |
| 16:51 | 17:46 | 18:14 | 18:59 |
TAXI
This is great option for convenience and speed. You can go at a time of your choosing and head there directly. The taxi company also parks closer to the actual Jigokudani Monkey Park area which means you don't have to walk as far to the park entrance. This is a good option for families or groups of people who can split the cost among themselves.
The local Taxi company Kogen Taxi offers a monkey park service that is used by many visitors each year. They can collect you from your hotel and then drop you back again. Please ask your hotel front desk to book the taxi for you. If they are unable to do so, please send us an e-mail and we will try to assist you.
Prices below are the cost for a round trip, so there and back again.
Medium Taxi 1-4 people: 33,000 yen
Large Taxi 9 people: 46,000 yen