APALLUSION 2021 Illumination Show
Entry is 700yen, children U12 are free.
The Apa Resort Apallusion is an impressive outdoor illumination display. The display changes each year so there is always something new for a returning visitor to see. This year there are several new features to the display. First there is an indoor play area for young children situated in the hall opposite the car park. The main light display is centred around the chapel and lake. The paved flat path loops around the area making for a very pleasant walk. The area is flat which makes it very accessible for families, push chairs and wheel chairs etc.
The light display features animals and several LED light boards that make great photo spots. This year Apa Resort have added an illuminated water screen on the lake. A light show is projected on to the water. There is also a firework display on set days. You can check this PDF to see firework display days. Its a beautiful area to walk around and you should expect to spend maybe 30-40min at the show.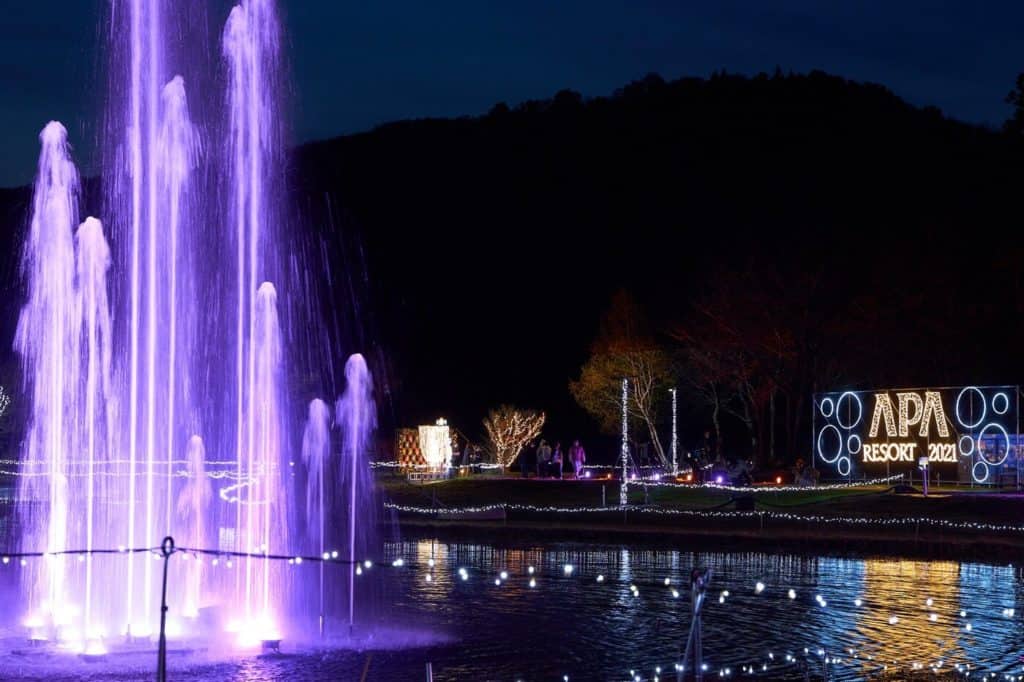 Access
This year there is no bus to the resort. This means the only to get there is either by car or taxi. You can ask your hotel to contact Kogen Taxi to arrange transport to Apa Resort.