Meet locals, and experience the traditional cuisine of the area. Various tastings and hands on experiences.
Read More »
Learn the history of Kanzuri, a famous traditional fermented seasoning made in Myoko. Tasting included in the tour.
Read More »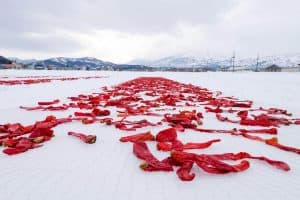 Kanzuri is a special seasoning paste made from fermented red peppers. Visit the factory and learn about this famous local spice.
Read More »