Experience over 100years of traditional Japanese culture and food.
14:30 Tour Start
Meet at Akakura Onsen bus terminal. A free shuttle service is included in the tour. Please note that the tour needs 2 people to operate. A group of 6 or more can arrange a private tour outside normal tour times. An interpreter will be provided for the tour. Booking is required 3 days in advance.
15:00 Kanzuri Factory
Kanzuri is a special seasoning paste made from fermented red peppers. The pepper are grown locally and the product is sold all over the world. Visit the factory and learn about the history of Kanzuri and how it is made. Most importantly you get to try all the different kinds and buy the ones you like. Great for presents for people back home.
16:00 Kimi no I Sake Brewery
Kimi no I was founded in 1842 and sake has been brewed in this current building since 1904! You will get a special insight into the process of making this award winning sake. You will also get to taste various types of sake at the end of the tour.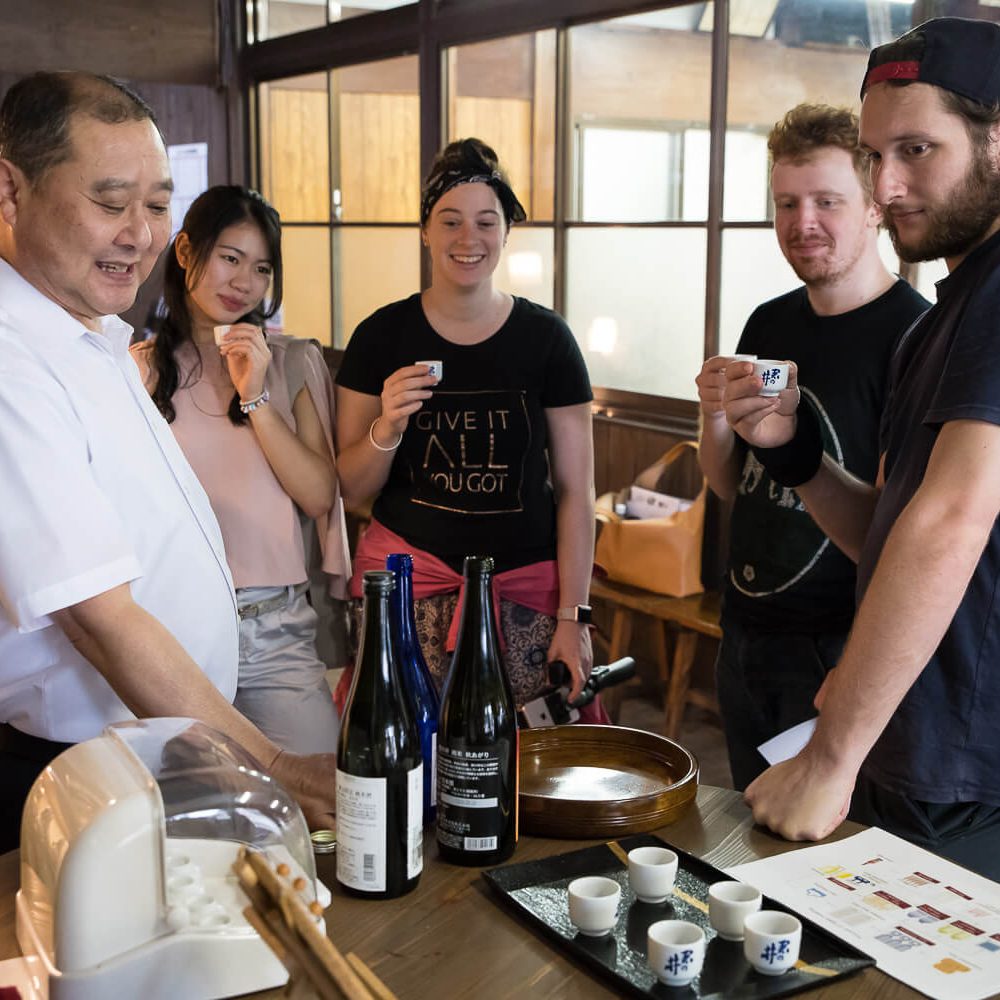 17:00 Sushi Yoshi Restaurant
Enjoy some of the best sushi in Myoko, fresh from the Sea of Japan. Yo will also have the chance to learn about the Sea of Japan, how to eat sushi and also compare different types of drink.
Tour Dates: Every Tuesday
Adults: 13,000Yen, Chilldren U6: Free (3,500yen for dinner)
Booking required, please use the form below.
Tour runs from Jan 8th – Mar 31st
After confirming your dates you will be invoiced via PayPal.