The outdoor bath Kawara no Yu in the Tsubame Onsen area is now open. This outdoor bath is a mixed gender natural hotspring found in the forest. It is one of the most amazing onsens in Myoko and place you must visit. There is a changing room by the bath but you must bring your own towels.
To reach the onsen you walk for around 10 -15 minutes through the forest and across a small bridge which crosses the river. To the left of the bridge you then step down on to a narrow footpath and walk under the bridge and follow the river until you reach the onsen.
The onsen water at Tsubame is a beautiful pale blue and milky white color. The onsen water is supposed to have numerous healing benefits for the skin and body due the mineral content of the water. More importantly for most people I think is the amazing relaxing effect this onsen has on you. It is set deep in the mountain with no roads or buildings nearby. You are surrounded by nature and the sounds of birds and flowing water. This stunning area is open from now until winter. It is closed during the winter months due to the heavy snow fall.
For full details and buses to the area check the Tsubame Onsen page.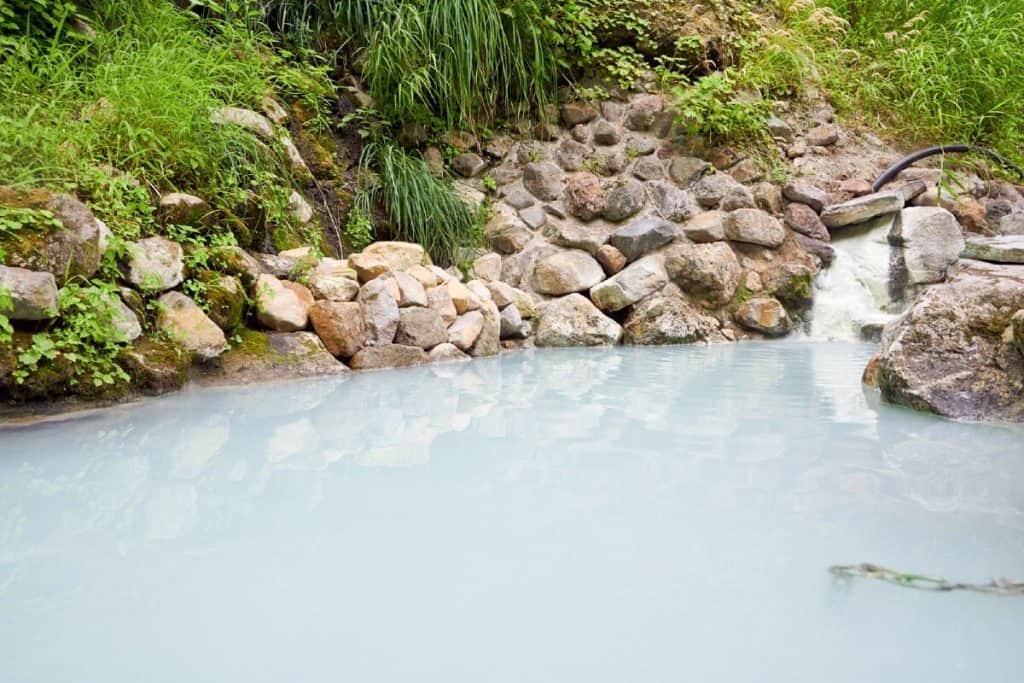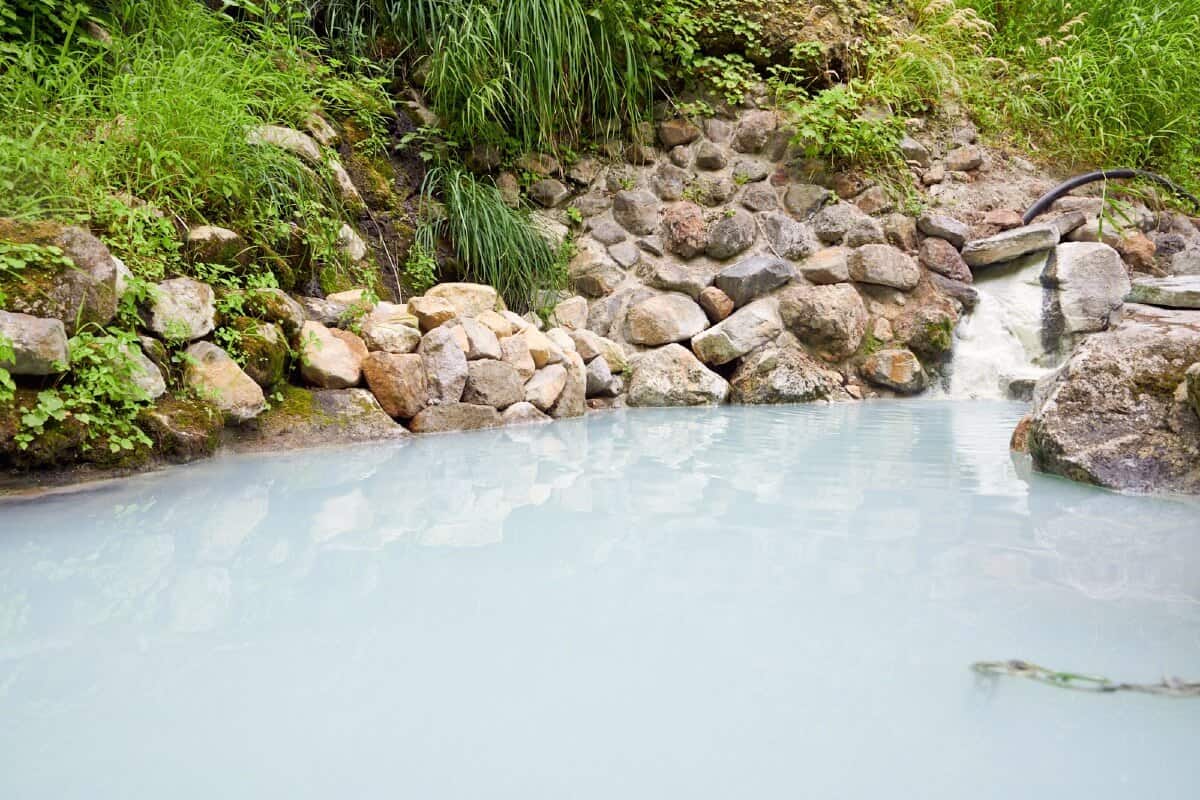 This bath is free of charge!