During the winter months it is possible to hike to Naena Waterfall. The area is closed during the winter and as a result the road is not cleared of snow and the buildings, bridges amd stairways are covered with deep snow. With the proper equipment and a knowledgeable guide you can hike to the waterfall area. We recommend snow shoes, a shovel and some ski poles.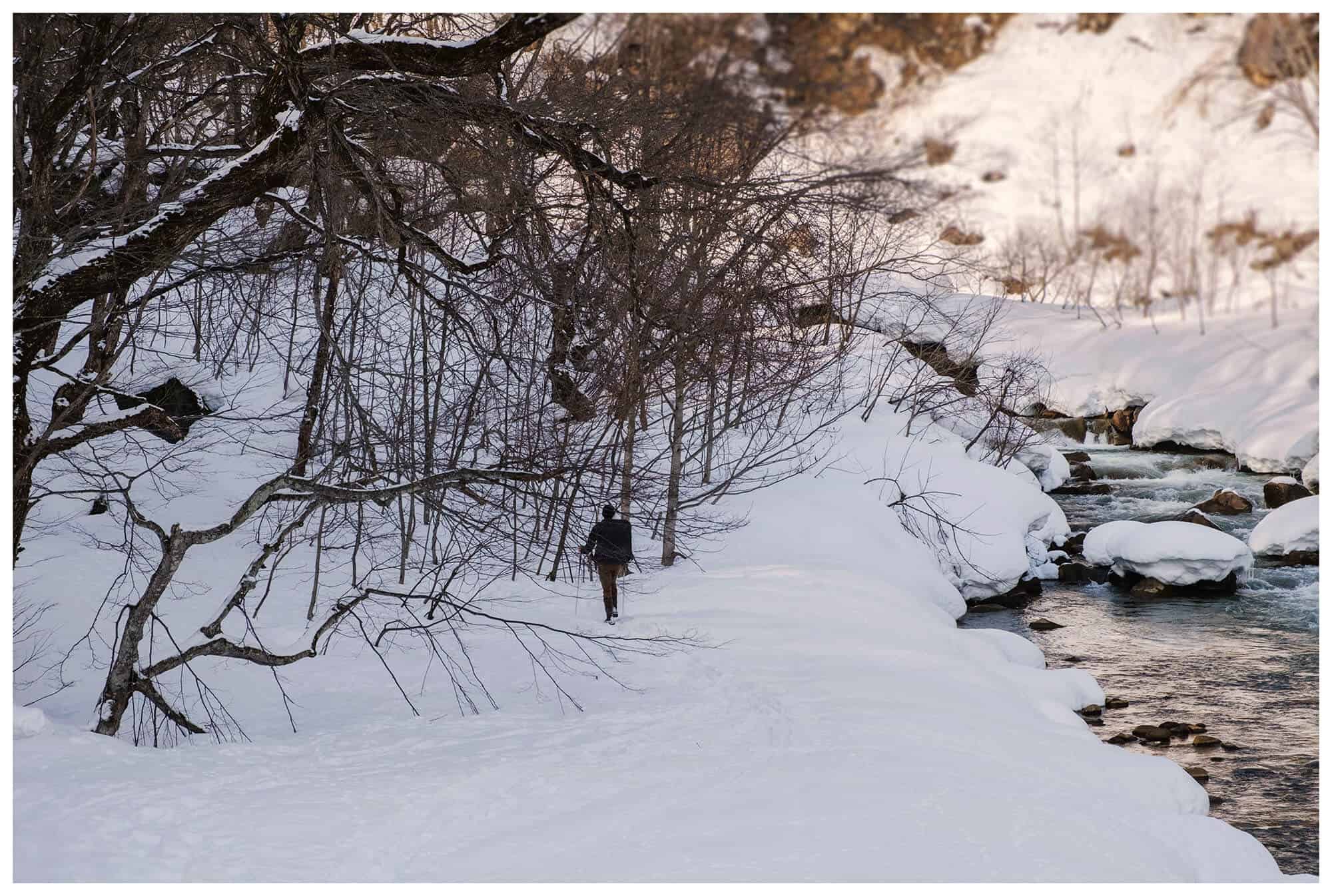 Access to the start of the road is by car only as no buses run to the area during winter months. Depending on conditions (for safety only go on a sunny clear day) it can take a couple of hours to reach the waterfall. The road is about 1.5km. Then upon reaching the woodland area you will have to cross the bridge which can be dangerous due to the high level of snow on the bridge. You then have to climb the snow covered stair ways. A shovel may be required depending on the amount of snow. After the second set of stairs the walk to the waterfall area is straight forward.
You need to be careful as to where the edge of the river lies. This is where a local guide is required as they know the lay of the land and where is safe to walk.
Be warned that this hike can be dangerous. Myoko City takes no responsibility for any accident that may occur should you decide to head to Naena Waterfall during this season.
Leave a quick review to help others.
---
Visitor reviews & comments