Operates Thursday and Saturday from January 10th – February 9th
Departs: Akakura Onsen bus terminal
Fare (cash only): Adults 1,000yen Children U13 500yen
Ticket allows you to ride multiple times on the same day.
For those who feel like getting out of Myoko for the day this convenient winter shuttle bus is a great and cheap way to get to Joetsu which is the nearest city to Myoko.
The bus makes several stops at interesting places so you can get off and explore several different areas in the same day if time permits.
Stop 1 – Michi no Eki Arai
This road side station has a large number of restaurants, from sushi, ramen, soba to Italian and more. There are also several shops selling local produce and souvenirs.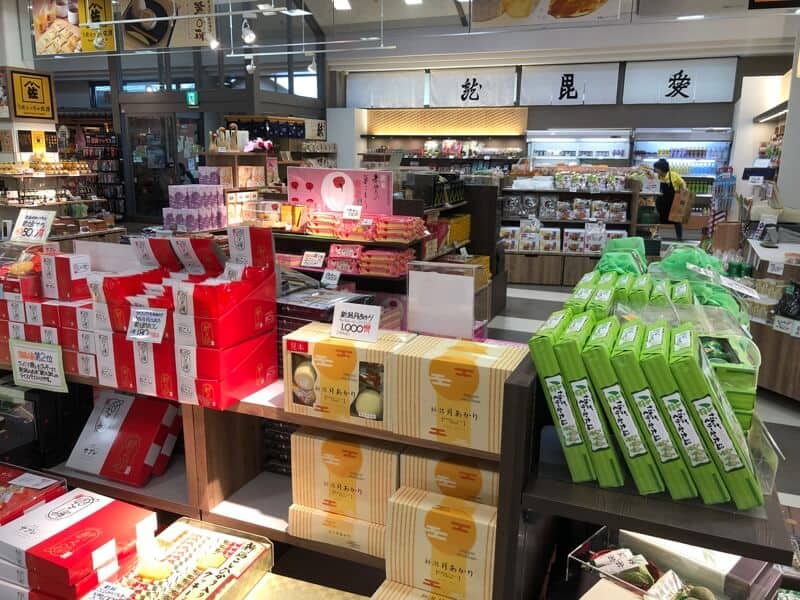 Stop 2 – Joetsu Myoko Station
A section of Japanese & western restaurants and market stalls.
Stop 3 – Takada Station
Plenty of Japanese-style restaurants & bars, Sushi, Seafood, Ramen, Soba, Tempura, Yakitori, etc. You can find a variety of shops lined up at the shopping centers. Also recommended are the 100yen shops. There are also some great activities in this area such as calligraphy, kimono wearing and making tea.

Stop 4 – Naoetsu Station
Plenty of restaurants, specially seafood restaurants. Naoetsu is a port so has daily fresh fish.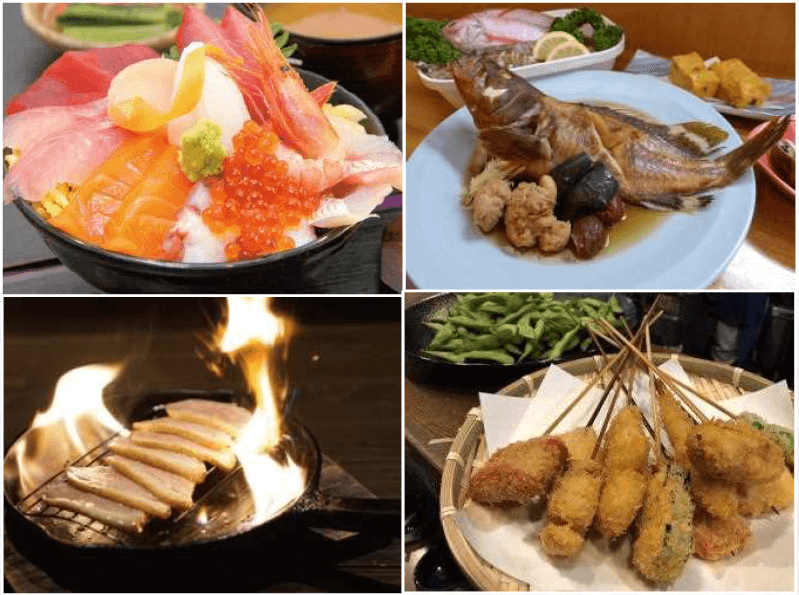 Stop 5 – Joetsu Aquarium UMIGATARI
Saturdays only.
This brand-new aquarium opened in July 2018 and has a stunning design and great collection of sea life large and small. A great place to spend the day with the family.
Bus Timetables
| Bus Stop | Only Saturday | Bus 1 | Bus 3 |
| --- | --- | --- | --- |
| Akakura Onsen | 1:00PM | 2:40PM | 6:30PM |
| Lotte Arai Resort | 1:40PM | 3:20PM | 7:10PM |
| Michi no Eki Arai | 1:50PM | 3:30PM | 7:20PM |
| Joetsu Myoko Station | 2:05PM | 3:45PM | 7:35PM |
| Takada Station | 2:15PM | 3:55PM | 7:45PM |
| Naoetsu Station | 2:35PM | 4:15PM | 8:05PM |
| Joetsu Aquarium | 2:40PM | - | - |
| Bus Stop | Only Saturday | Bus 1 | Bus 3 |
| --- | --- | --- | --- |
| Joetsu Aquarium | 4:30PM | - | - |
| Naoetsu Station | 4:35PM | 4:35PM | 8:25PM |
| Takada Station | - | 4:55PM | 8:45PM |
| Joetsu Myoko Station | - | 5:05PM | 8:55PM |
| Michi no Eki Arai | - | 5:20PM | 9:10PM |
| Lotte Arai Resort | - | 5:30PM | 9:20PM |
| Akakura Onsen | - | 6:10PM | 10:00PM |