Lotte Arai Preview

I was privileged to be able to take part in a 2-hour guided tour of Lotte Arai Resort on the 28th of November. The resort is due to open its doors on the 16th of December.
The resort is well known for aiming at the luxury market but even with that knowledge I was still surprised at just how luxurious and well-equipped Lotte Resort is. The first part of our tour saw us visit the pool and onsen area. The pool is a stunning 23meter, deep swimming pool surrounded by sun loungers. The white and blue tiling and the glass walls and ceiling make this pool area incredibly bright and beautiful.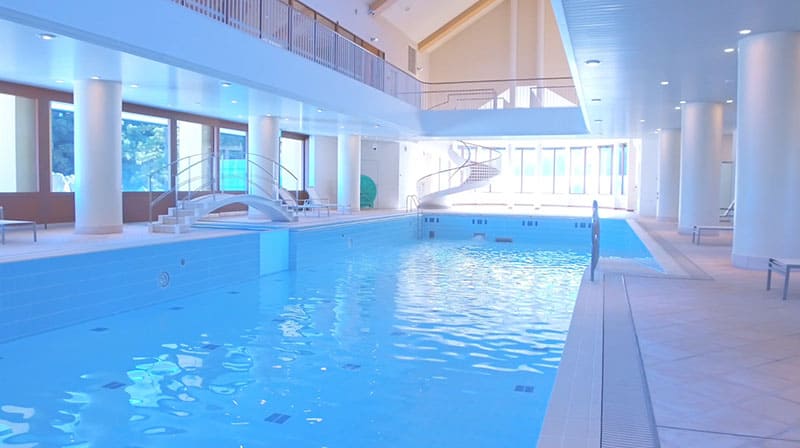 The onsen in this area are large and there are 3 different types on inside onsen bath. If you head out side, there are 2 outdoor rotenburo baths.
Next, we saw some of the rooms that Lotte have to offer. We saw spacious light rooms that are suitable for up to 4-5 people with very comfortable looking beds and space for relaxing in the room.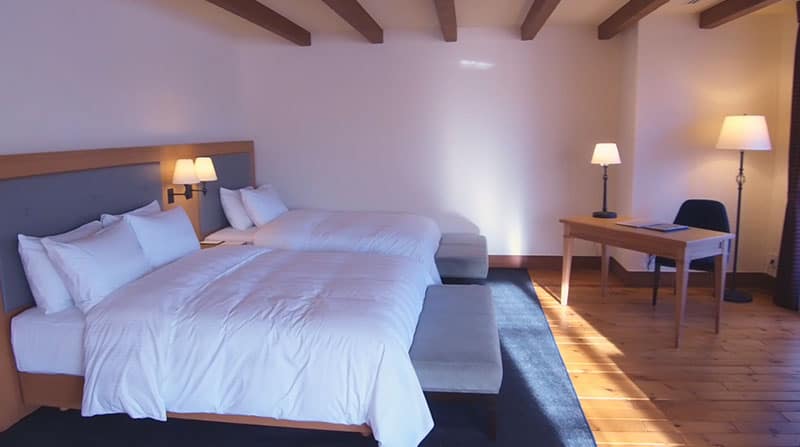 Lotte resort has over 250 rooms available in its large complex and they range from the standard type room up to their deluxe rooms and presidential suite. The deluxe rooms offer more space and different room design while the high-end rooms offer more than 3 times the floor space of other rooms with a large sofa area, desk area as well of course an amazing en suite bathroom.
The facilities at Lotte are amazing. As well as the first pool we were shown, there is also another fitness pool area which also includes a specially designed walking pool and a healing pool. The healing pool is situated in a darkened area that is specifically designed to help guests relax. There is a large massage and esthetics area.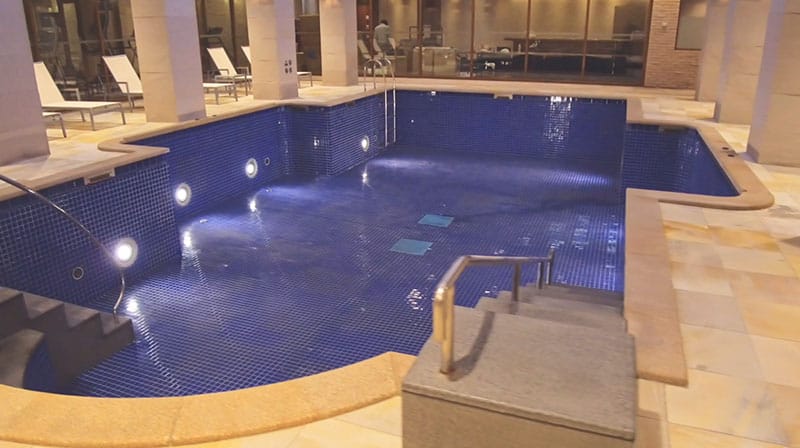 There is also no shortage of restaurants and café areas. We saw several bar and café areas. There are plenty of places to stop, relax and get a drink. There is also a bakery as well as a large food court situated in the gondola building. There is a very beautiful Italian restaurant that is aimed at providing very high-quality dining.
In the main gondola building you will find the huge ski and snowboard rental shop area. All filled up with brand new equipment. There is also a large ski shop next to the rental area. Lotte also provides a huge changing room area with lockers.
Finally, the last area we visited was the amusement area that has a large indoor climbing wall and trampoline area. This seems like it would be great fun for both adults and kids.
Over all this resort is stunning. It is obviously aimed at the high-end market and the price of rooms, food and entrance will likely reflect that. If you choose to stay there you will most certainly have an amazing time. Lotte Arai is a beautiful luxury resort where no expense has been spared.