January 10th – February 28th
Every Tuesday & Wednesday
Pick up: 1:00PM   Return: 7:30PM
Experience Japanese culture
A Tour of a traditional Japanese-style residence
Your first stop will be Hayashi Tominaga Estate, a culturally important monument in Joetsu City. It was constructed in 1883, and today remains unchanged from when it was built. You will be given a tour of the residence and learn about its interesting history.
You will also be able to experience making traditional Japanese confectionary here. You will be taught by the professional chef who lives in the estate, so try to mimic her as you shape your own wagashi.
Finally, you will head to Ryotei Ukiyo, a historic traditional Japanese restaurant where you will enjoy a beautiful dinner of traditional Japanese dishes.
What is a Ryotei?
A ryotei is a traditional form of high-class Japanese restaurant that, in various cities with a long history, represents the region's food culture. However, it is not simply about expensive dining. Rather, being a ryotei means having a sophisticated facility that meets certain requirements and standards, such as traditional techniques and seasonal variations in cooking, tatami rooms that can accommodate proper Japanese-style parties, a stage that can host Noh, Kyogen as well as traditional dancing and a Japanese garden that shows the transitions of the seasons. Few ryotei now survive outside Kyoto and Tokyo, making them highly precious. The ryotei you will visit is listed as a Japanese national treasure!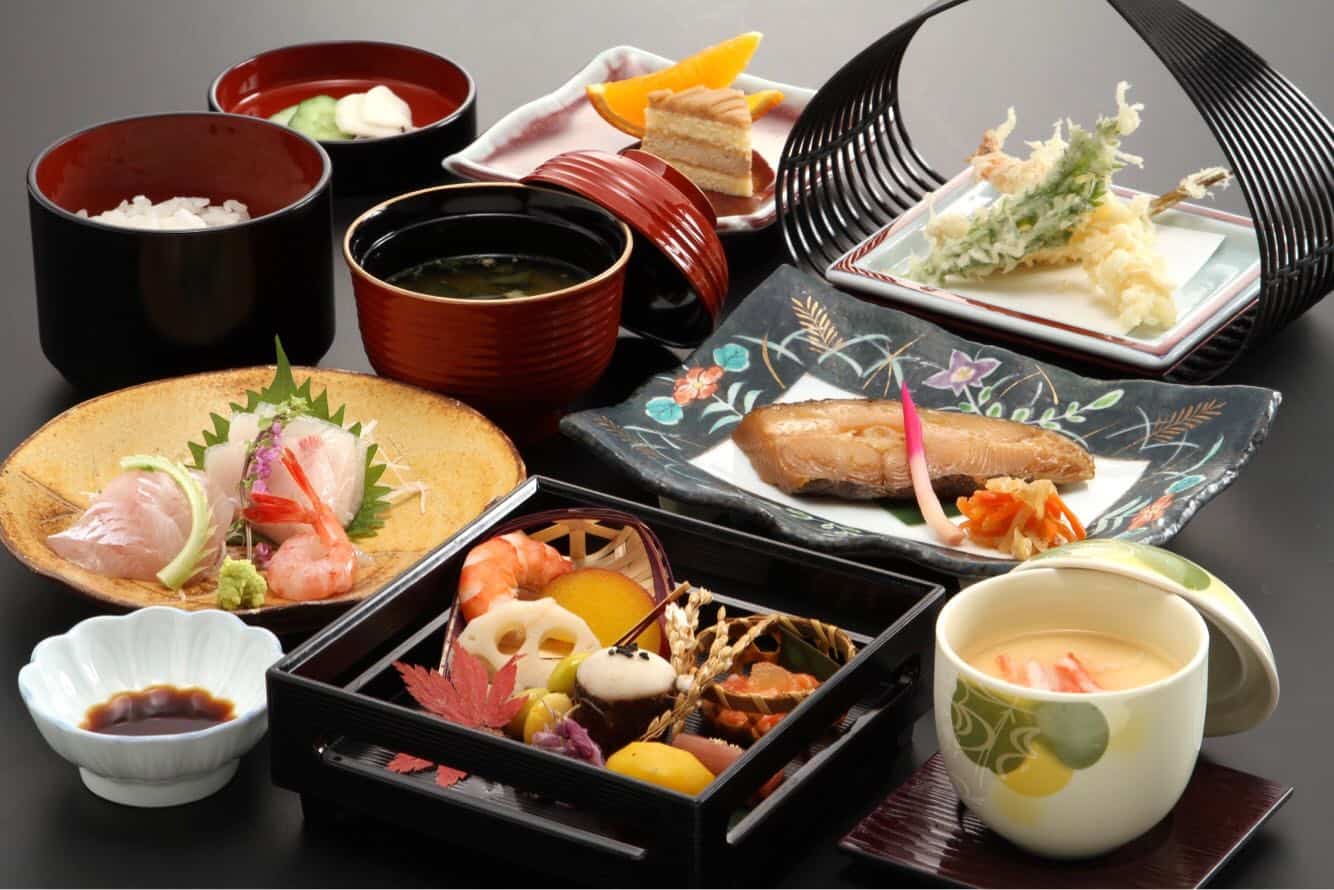 Tour Price
Adults: 14,800円
Children (under 13): Please enquire
Family (2 adults+2 children): Please enquire
other family rates are available please send an enquiry for price.
5 people are required for the tour to operate. Please use the form below to enquiry about availability.
Tour Time Guide
Pick Up: 13:00
Hayashi Tominaga Estate: 14:30 – 16:00
Ukiyo Dinner: 17:00 – 18:00
Arrive Akakura: 19:30
Please use the form below to make a tour enquiry. Please try to book 3 days in advance.
Payment for the tour is due in advance to confirm the booking. Payment is via PayPal.
Enquiry Form
Conditions
If you cancel up to a day before the tour the full amount will be refunded to you.
If you cancel on the day of the tour or if you dont turn up your tour fee will not be refunded as the food, bus etc would have already been prepared for you.