HAND ROLLED SUSHI !
¥1500~¥2500 per person
Try handrolled sushi. This is a delicious dish you make yourself.
Place rice on top of a sheet of seaweed, then put the sashimi on top. Wrapped the rice and sashimi in the seaweed sheet and then eat it. Its delicious and fun!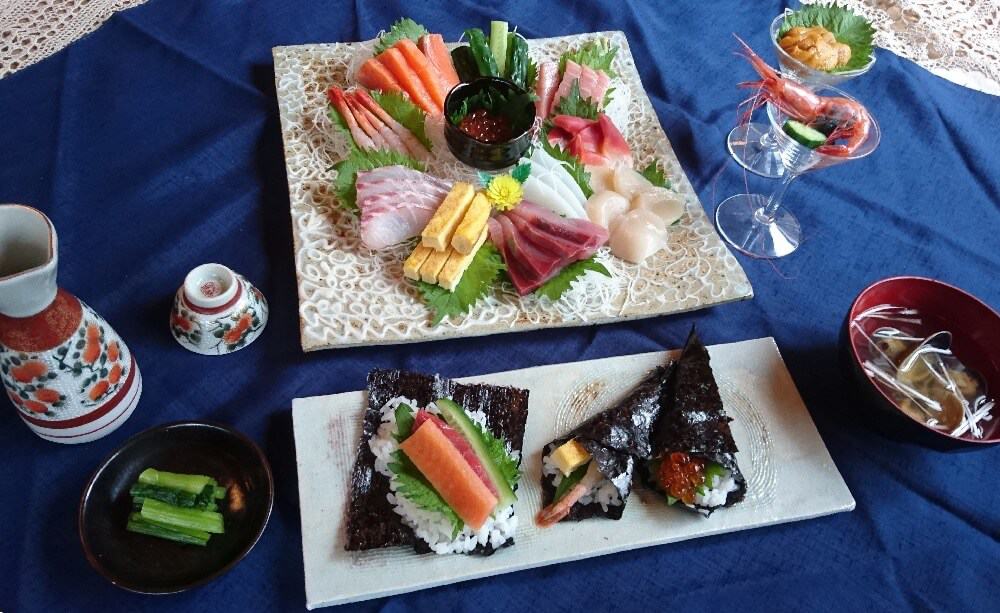 We also have vegetarian menu without the sashimi.
Please make a reservation 2 days in advance.
MENU
No reservation needed
Vegetable rice Curry
Chicken bowl on rice
Beef bowl on rice
Spaghetti with meat sauce
Pork cutlet with bread
Chicken cutlet with bread
DRINKS
Sake, Shochu, Beer, Wine
Juice, Tea, Coffee etc.